We start­ed out the week with the Coun­ter­part Work­shop, and then I spent the day yes­ter­day at my new work­place, where I will be start­ing in June. Anoth­er trainee (very soon-to-be vol­un­teer) and I are going to the same site, and we are the first vol­un­teers to be at this cen­ter. There are a lot of excit­ing things about this assign­ment. The one day tour of the lab­o­ra­to­ries was exhaust­ing, but I think we are both look­ing for­ward to start­ing and hav­ing a chance to sit down with the researchers indi­vid­u­al­ly to dis­cuss their work and find where we can contribute.
It is a small cen­ter with between 20–25 researchers who are pro­fes­sors and just over 100 mas­ter's and doc­tor­al stu­dents. Since we, as vol­un­teers, we are nei­ther stu­dents are post­docs, so we are basi­cal­ly auto­mat­i­cal­ly "vis­it­ing pro­fes­sors". That feels very strange.
So, I joined to Peace Corps expect­ing to go to Africa, but here I am a pro­fes­sor in Mex­i­co, poten­tial­ly wait­ing to install a microscope: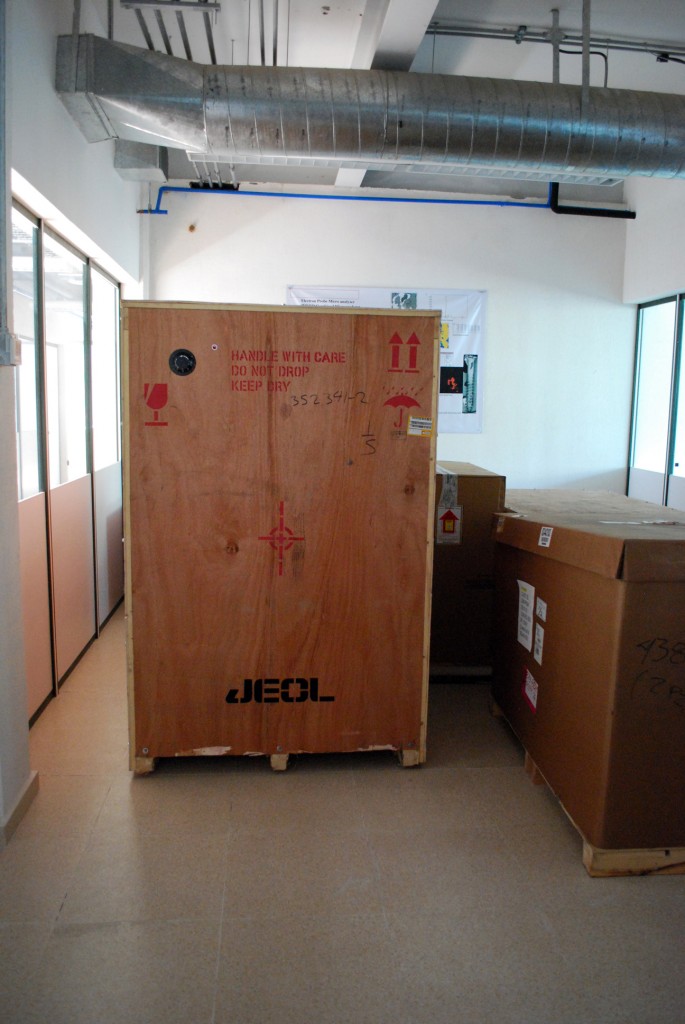 I have a lot of mixed emo­tions about Tech Trans­fer in Mex­i­co. We are all just start­ing the process of find­ing our places in our cen­ters and real­ly defin­ing our projects. At least it will be dif­fer­ent from train­ing, and we have all the oppor­tu­ni­ty we could ask for to speak Spanish.