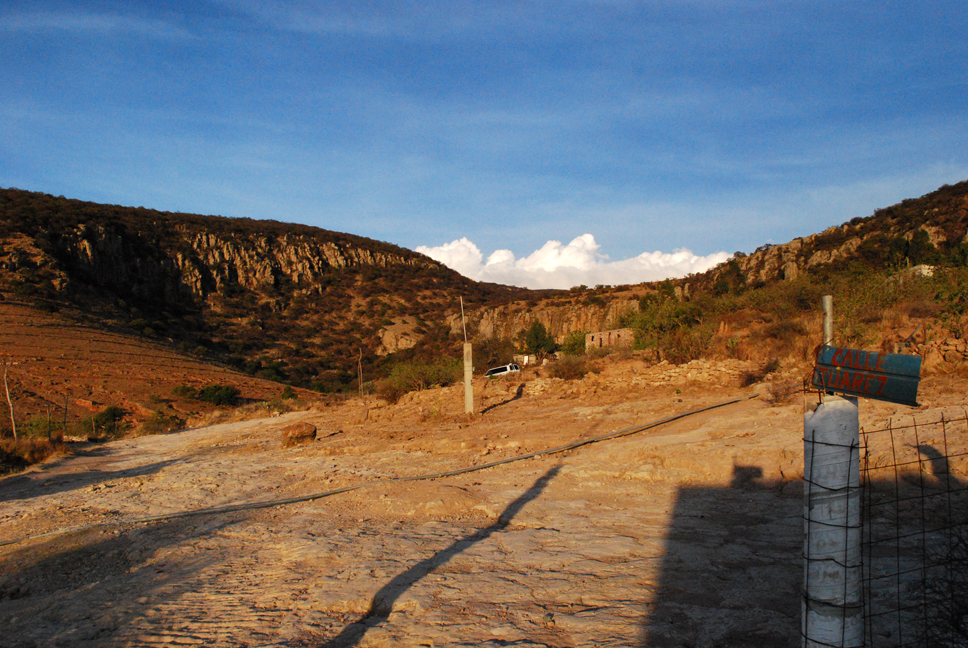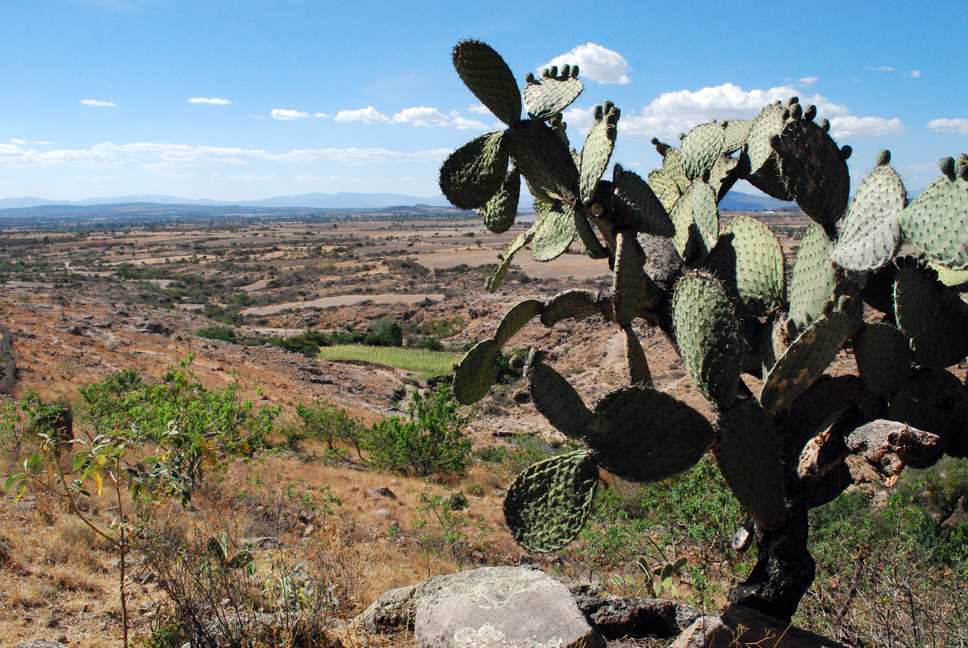 I had anoth­er great climb­ing day this Sun­day. We drove just into Gua­na­ju­a­to state, and I think I've found the loca­tion on the map which indi­cates that the climb­ing is actu­al­ly in Quere­taro state:
And you can start your day with que­sadil­las and pulque at the turn off to the crag.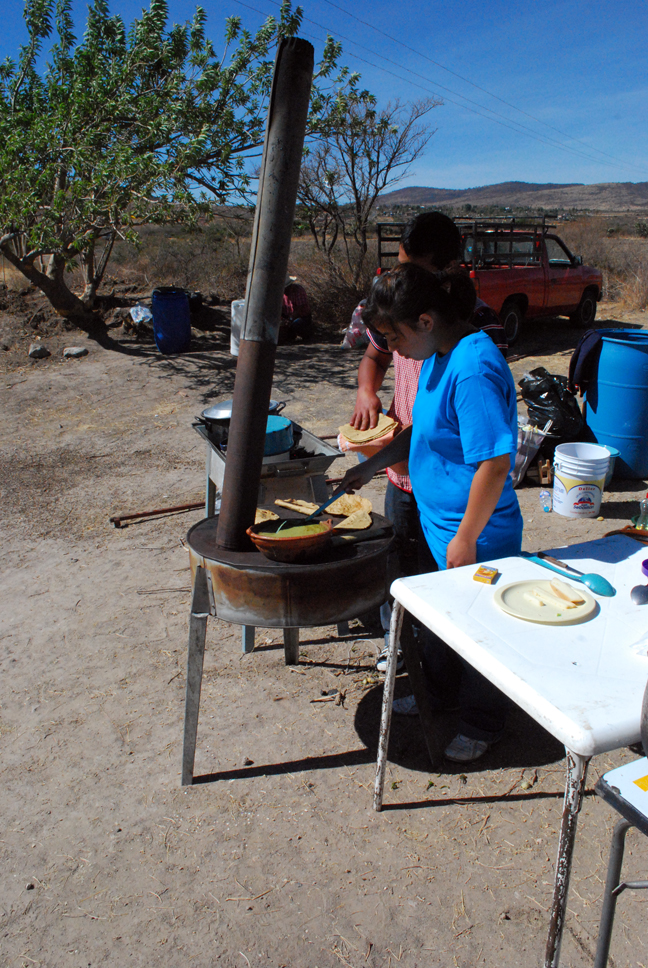 It was a great spot, hot as could be, so we were chas­ing the shade as usu­al. I did one real­ly nice slab route in full sun, and then I fin­ished all my water. The last route of the day, "el ele­fante", was a fan­tas­tic route. I did it on top-rope, but I look for­ward to doing it on lead after a few more times como yo-yo. So, I was def­i­nite­ly learn­ing a lot of vocab­u­lary yes­ter­day, espe­cial­ly for beta.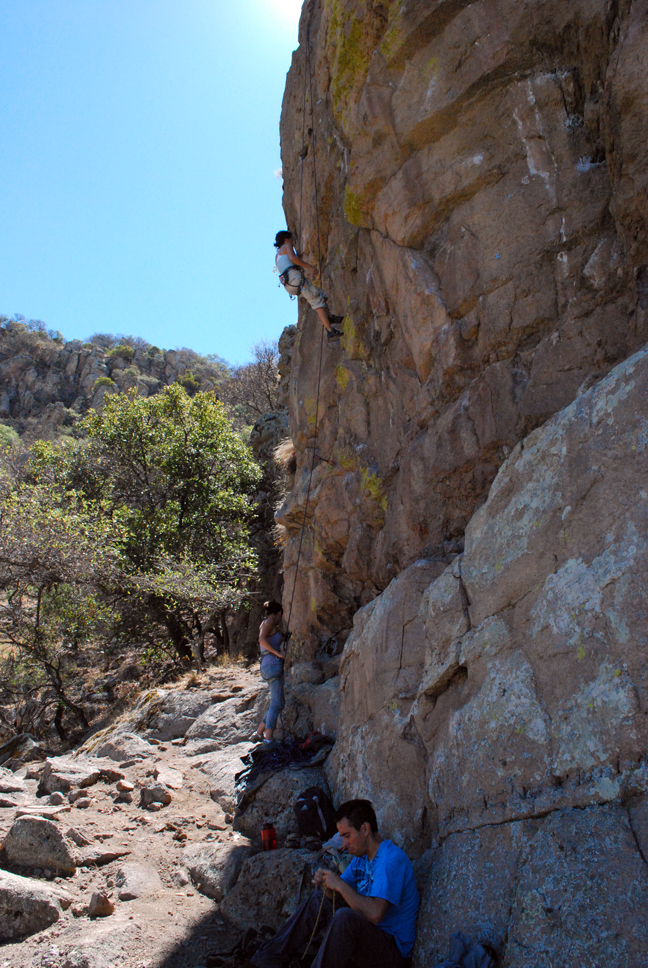 And today, with a bit of sun-burn on my back and tired fin­gers, I'm wait­ing for my apart­ment again and still. I'm going to go get my rent mon­ey from the bank though, because I was told on Fri­day that the repairs to the kitchen sink would be done for today. I'm dogged­ly opti­mistic, because I real­ly want my own space again after just over 3 months. I'm also excit­ed to go buy the fur­ni­ture that I've been scop­ing out for a week.
There was beau­ti­ful light at the end of the day as we sat and drank beers.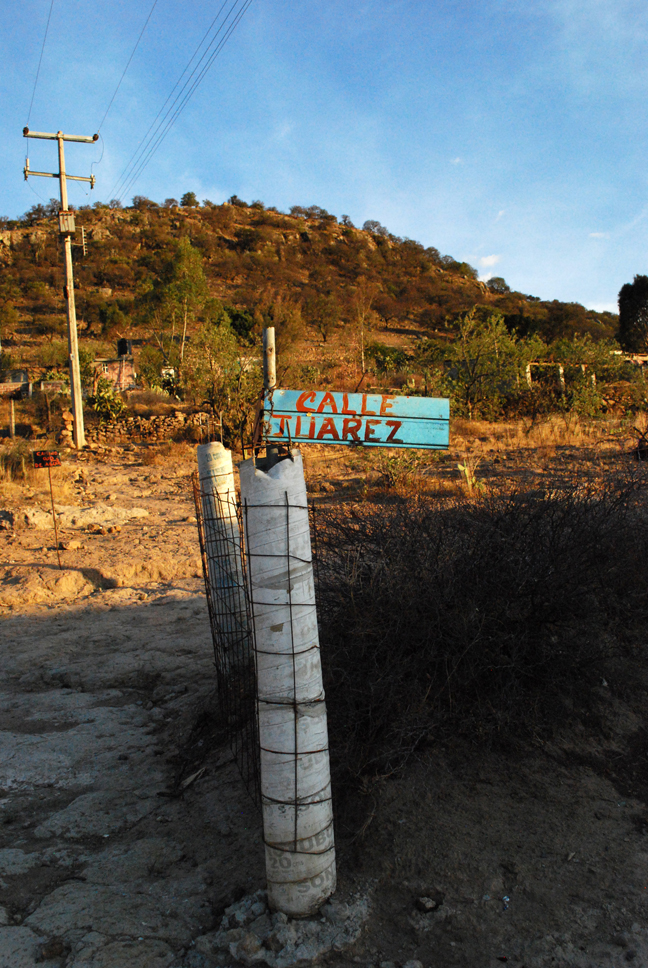 And the local wildlife was great too.