With much trep­i­da­tion and frus­tra­tion I went to look at my apart­ment last night. I was sup­posed to move in on the 20th, but the repairs to the kitchen sink are tak­ing longer than expect­ed. Â I did­n't know what to expect with my lim­it­ed under­stand­ing of the prob­lem, but I heard some­thing about the floor. So, I was expect­ing there to be a big hole in the floor of my future kitchen, which was con­fus­ing because they kept say­ing I could move in as long as I did­n't use the kitchen sink. I had to go see. It turns out that the floor being torn up is outside: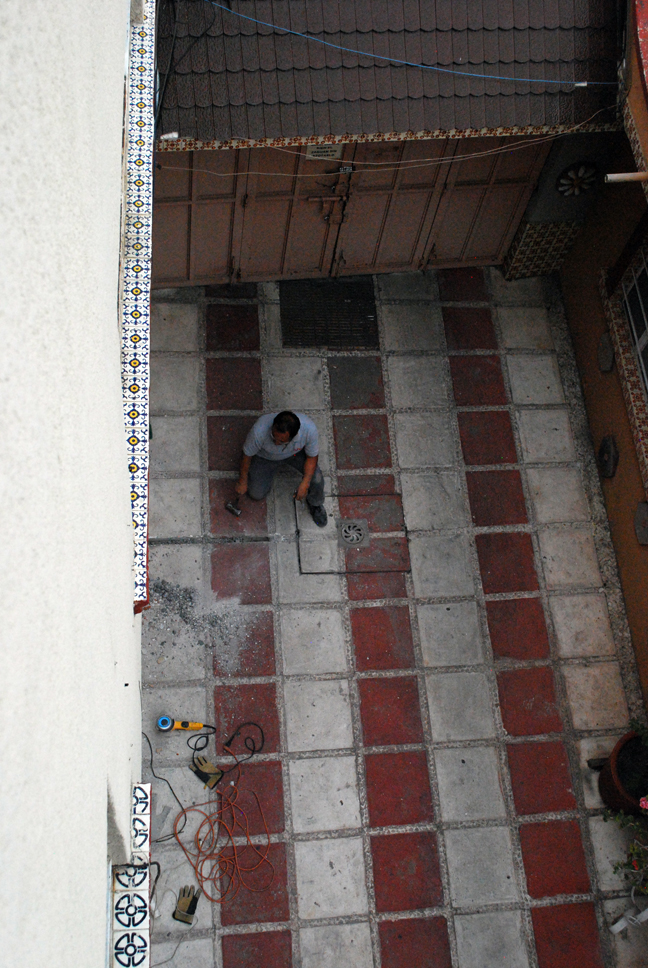 So, I decid­ed to take the keys, and I guess I will start mov­ing in this evening. I have to pri­or­i­tize what to do after work — buy clean­ing sup­plies, try to buy fur­ni­ture, move crap, or go climb­ing. My fridge is being deliv­ered tomor­row, so I guess I should just go over and clean a bunch tonight. Look­ing around, it is much clean­er than I remem­bered or expect­ed which is nice. Still, I'm feel­ing a lit­tle lack­lus­ter about the whole process. Main­ly the excite­ment sur­round­ing find­ing the place and orga­niz­ing every­thing in Span­ish has worn off a bit and I just want to move in and have fur­ni­ture. I had a con­ver­sa­tion this morn­ing with the oth­er vol­un­teer at my cen­ter, who also is very close to hav­ing his hous­ing sit­u­a­tion resolved, and it made me feel bet­ter and relieved a bit of the stress.
I took some pho­tos of the emp­ty place last night, but they just weren't doing it for me, so I added ghost dinosaurs. Now it is much more inter­est­ing and exciting.
Look­ing down into the courtyard:
Stairs up to the sec­ond floor, where bath­room, sec­ond bed­room, and ter­race access are located: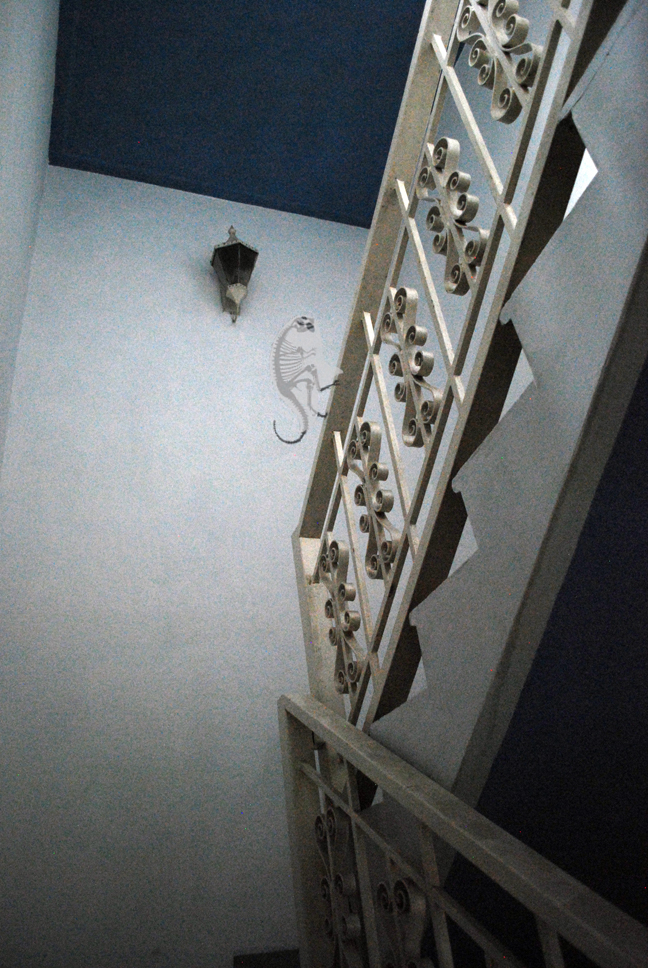 Great, tiled kitchen: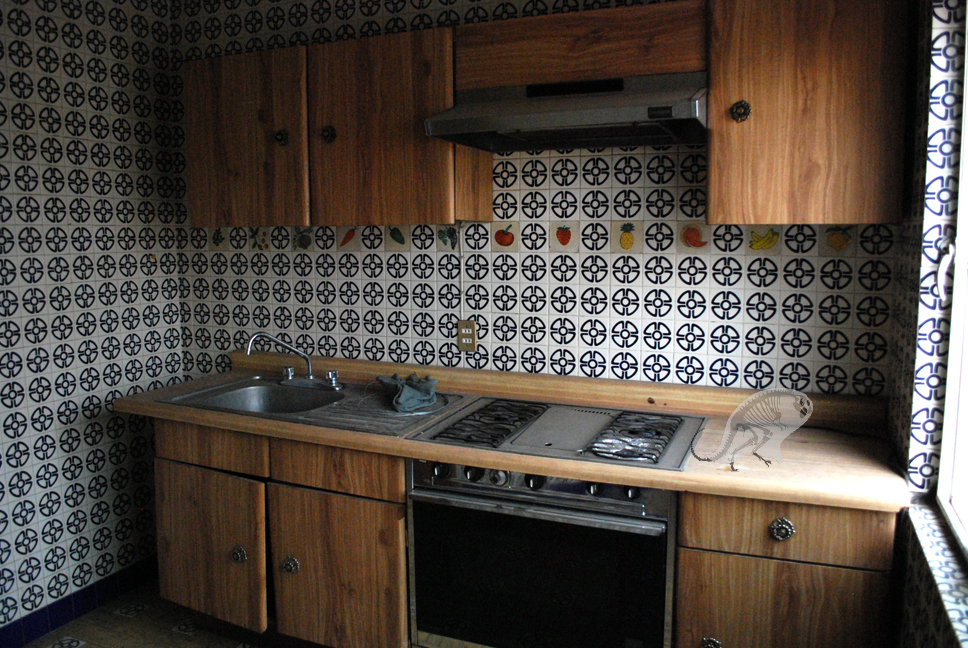 Front room, to be liv­ing room: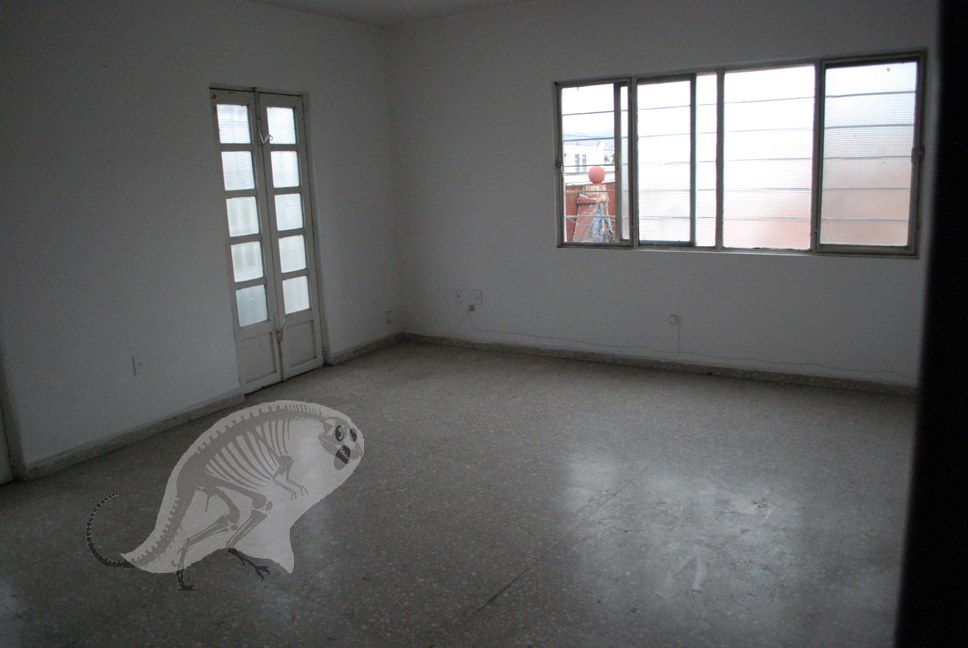 Total­ly pink bathroom: