With much trepidation and frustration I went to look at my apartment last night. I was supposed to move in on the 20th, but the repairs to the kitchen sink are taking longer than expected. Â I didn't know what to expect with my limited understanding of the problem, but I heard something about the floor. So, I was expecting there to be a big hole in the floor of my future kitchen, which was confusing because they kept saying I could move in as long as I didn't use the kitchen sink. I had to go see. It turns out that the floor being torn up is outside: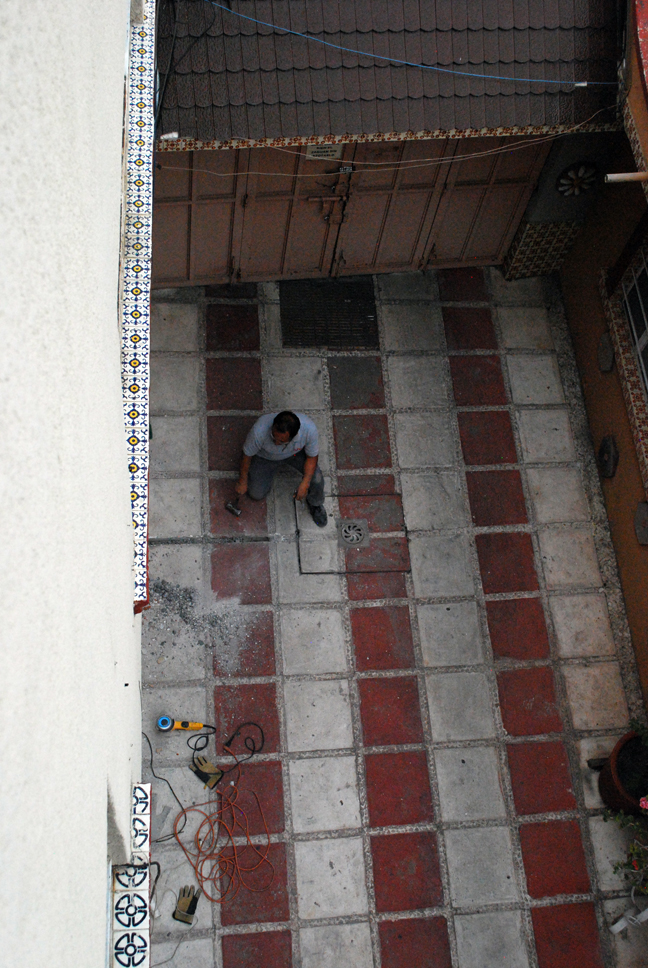 So, I decided to take the keys, and I guess I will start moving in this evening. I have to prioritize what to do after work – buy cleaning supplies, try to buy furniture, move crap, or go climbing. My fridge is being delivered tomorrow, so I guess I should just go over and clean a bunch tonight. Looking around, it is much cleaner than I remembered or expected which is nice. Still, I'm feeling a little lackluster about the whole process. Mainly the excitement surrounding finding the place and organizing everything in Spanish has worn off a bit and I just want to move in and have furniture. I had a conversation this morning with the other volunteer at my center, who also is very close to having his housing situation resolved, and it made me feel better and relieved a bit of the stress.
I took some photos of the empty place last night, but they just weren't doing it for me, so I added ghost dinosaurs. Now it is much more interesting and exciting.
Looking down into the courtyard:
Stairs up to the second floor, where bathroom, second bedroom, and terrace access are located: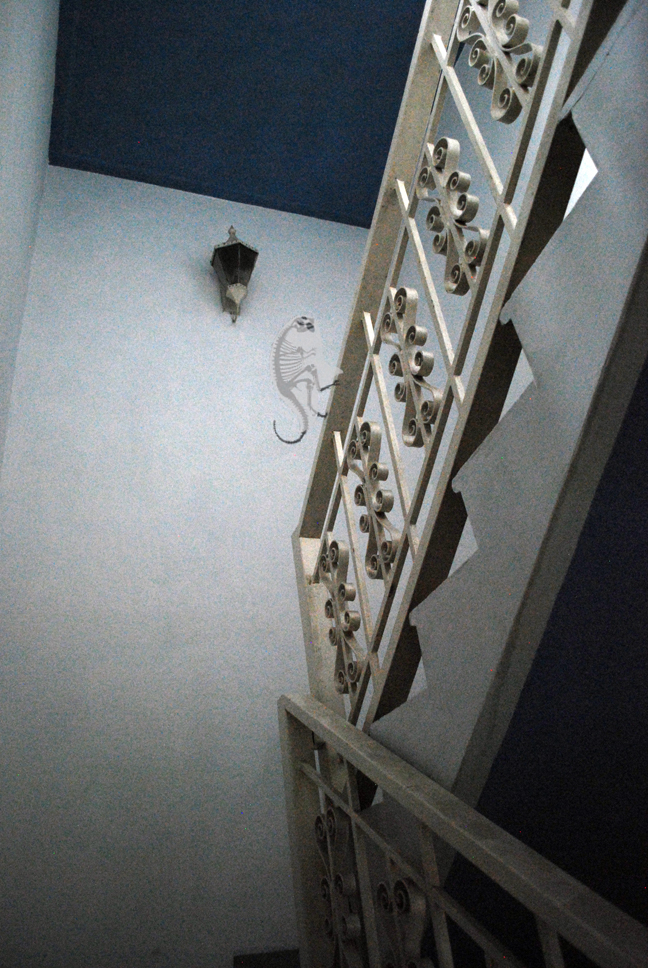 Great, tiled kitchen: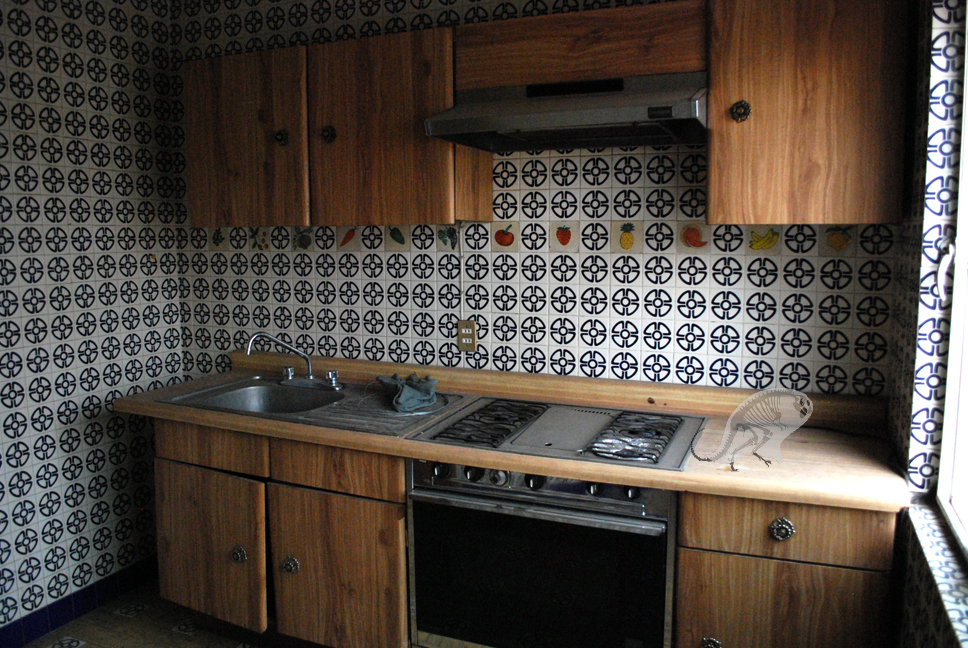 Front room, to be living room: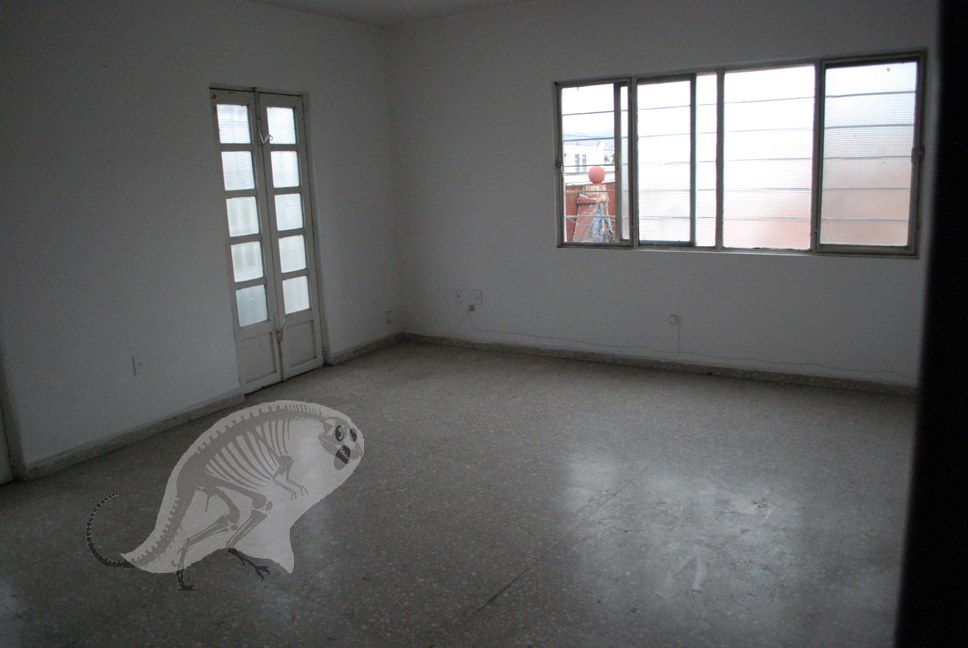 Totally pink bathroom: