Spring is pushed a month ear­ly here, so it should have been March show­ers for April flow­ers, but there has not been enough rain. I'll wait anoth­er week, but things are get­ting des­per­ate in terms of wild­flow­ers. I might just be walk­ing down the high­way medi­ans, because that's where all the best flow­ers appear to be.
This is all for a big project, of course. No way I am just tak­ing time away from job appli­ca­tions to stop and shoot the flow­ers. Round 1 was­n't bad for a first attempt. I did man­age to cap­ture this hap­py lit­tle guy frol­ick­ing among the blue­bon­nets (Lupi­nus tex­en­sis).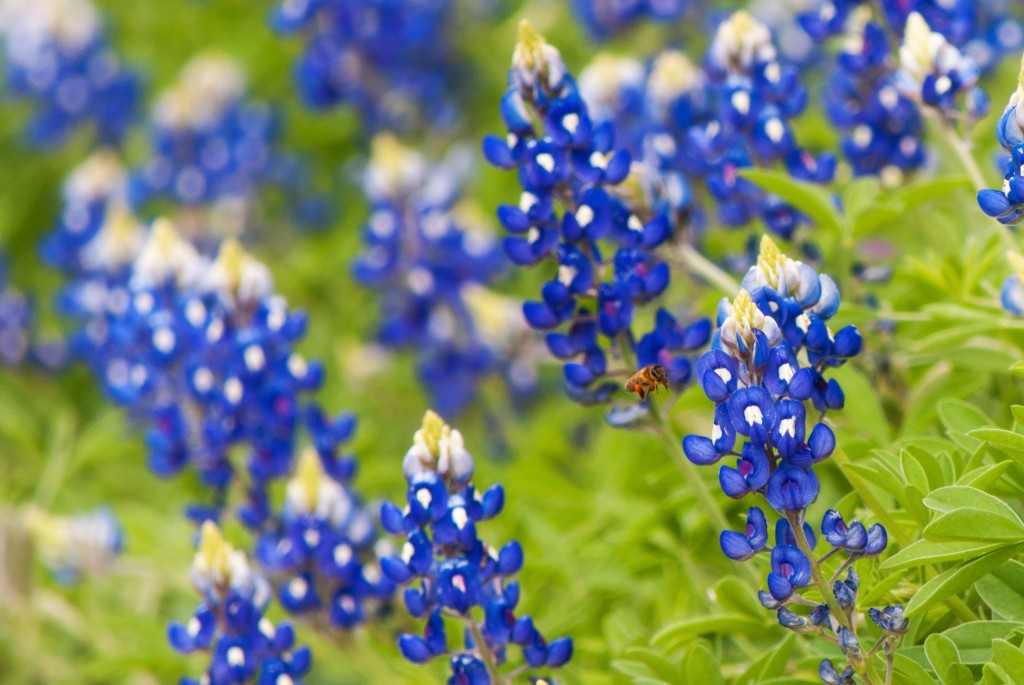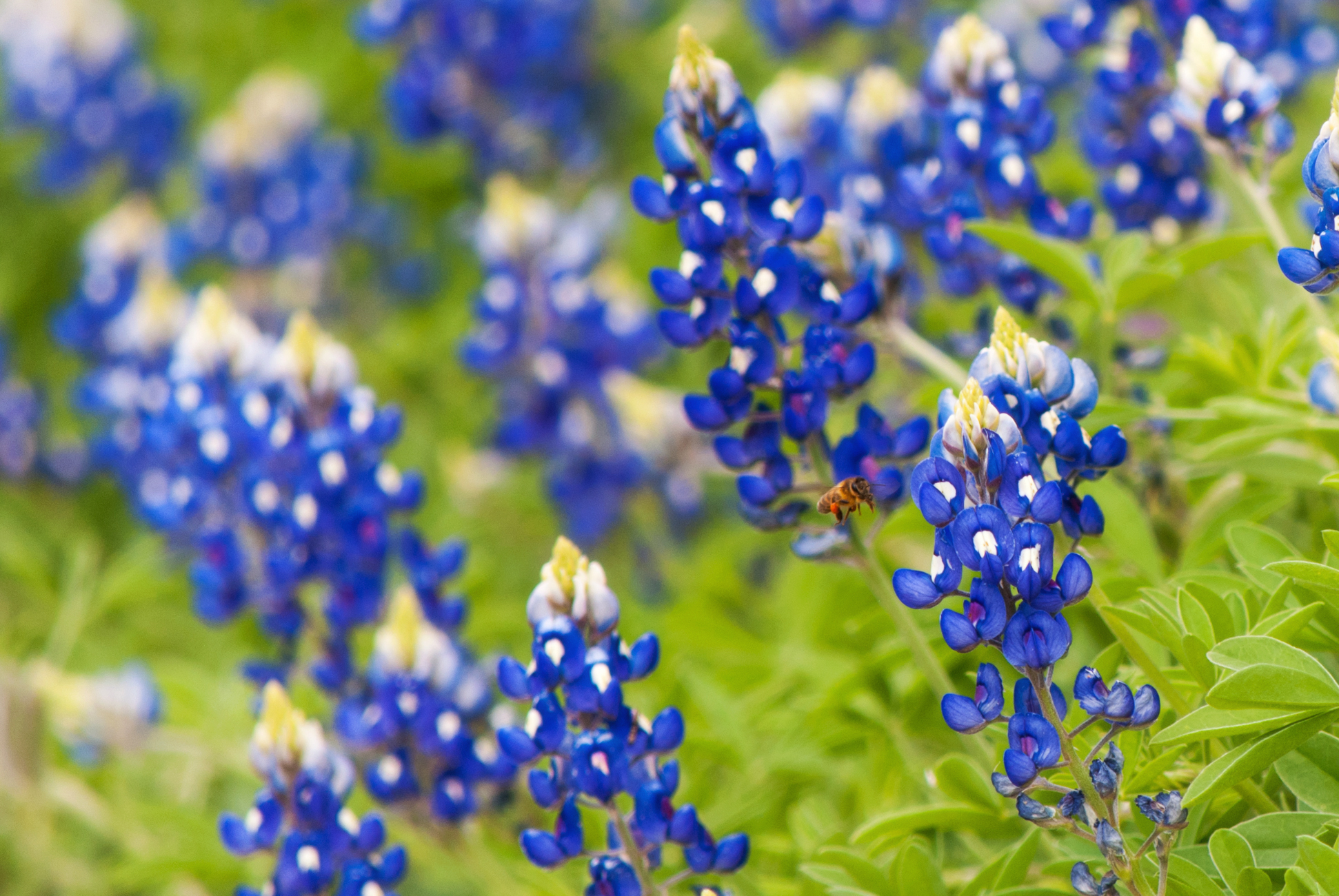 And this guy on a Firewheel (Gail­lar­dia pul­chel­la). I was going for pic­tures of just flow­ers, but I'll take the hap­py acci­dents also.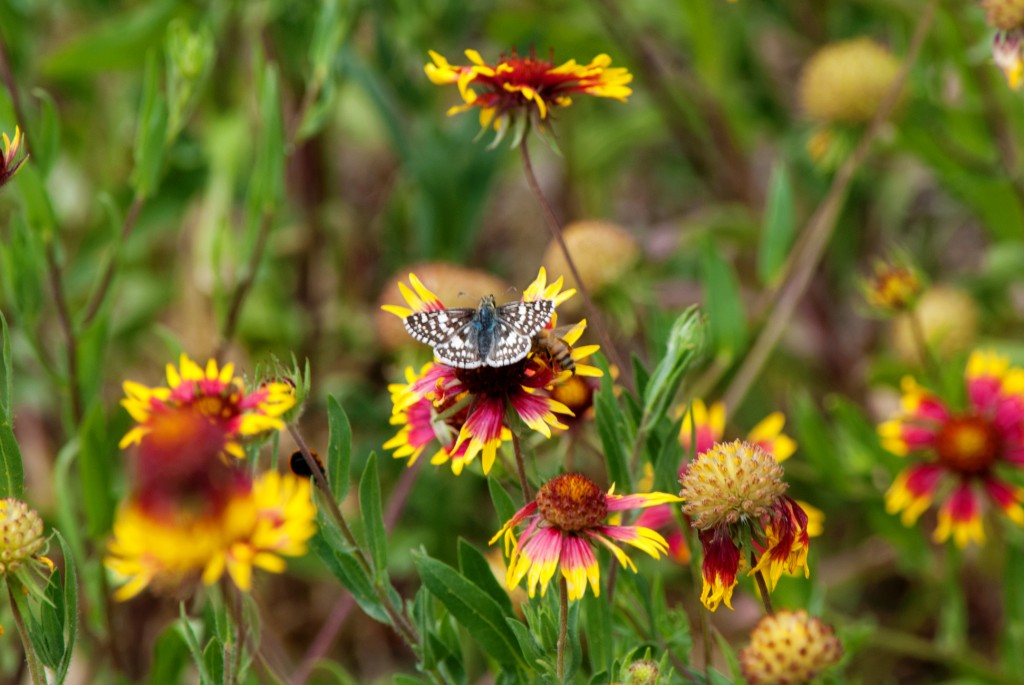 I tried to keep my head down just for flow­ers, but I slipped up a few times. Worth it to see this white-eyed vireo.