Spring is pushed a month early here, so it should have been March showers for April flowers, but there has not been enough rain. I'll wait another week, but things are getting desperate in terms of wildflowers. I might just be walking down the highway medians, because that's where all the best flowers appear to be.
This is all for a big project, of course. No way I am just taking time away from job applications to stop and shoot the flowers. Round 1 wasn't bad for a first attempt. I did manage to capture this happy little guy frolicking among the bluebonnets (Lupinus texensis).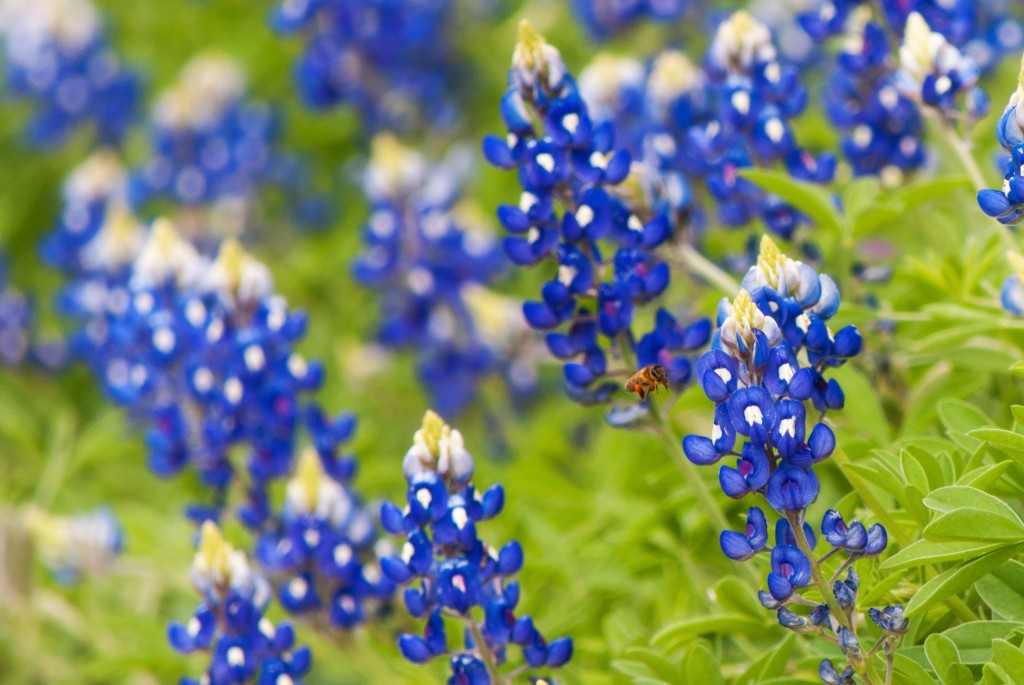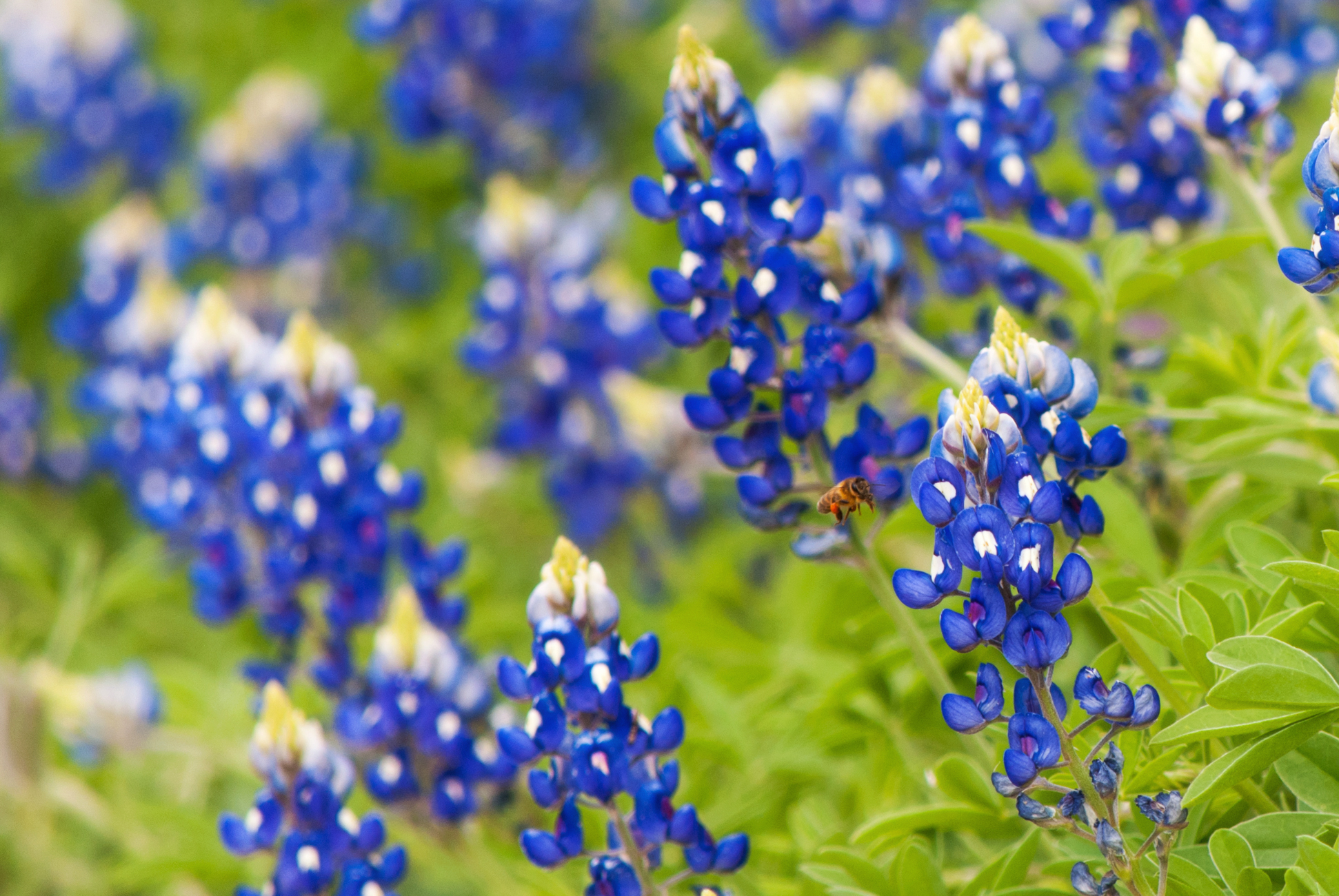 And this guy on a Firewheel (Gaillardia pulchella). I was going for pictures of just flowers, but I'll take the happy accidents also.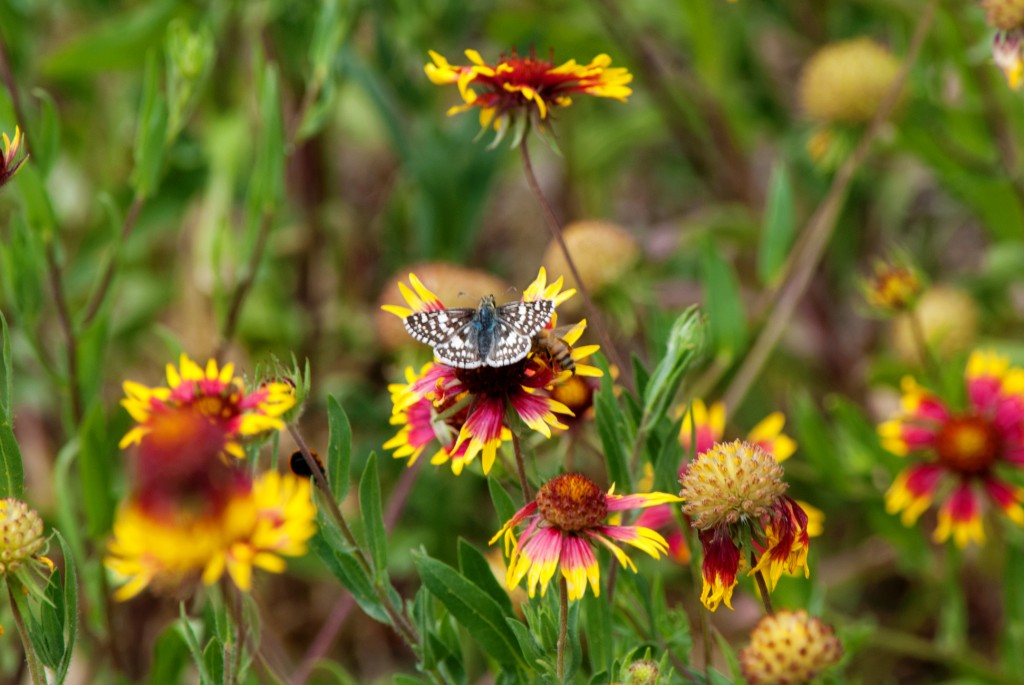 I tried to keep my head down just for flowers, but I slipped up a few times. Worth it to see this white-eyed vireo.