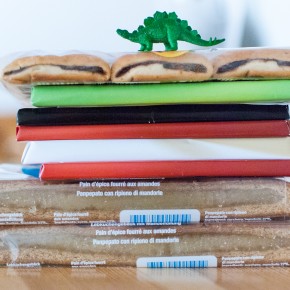 If only I could say that this was­n't one of sev­er­al sim­i­lar­ly-sized stacks of treats to return with me. It's for presents. Sure, presents. Except, I can't give the squished ones away.Dino made me do it. Dragged me all over the gro­cery store.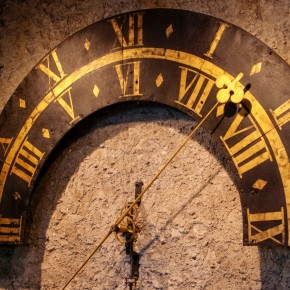 Can't write now. It's fon­due time.
I know. I know. I'm sup­posed to be tran­si­tion­ing to more pro­fes­sion­al mate­r­i­al on the blog while I am still search­ing for employ­ment, but I was giv­en a new dinosaur! In minia­ture! Per­fect for new pho­to projects. We did some bak­ing today — after I did my yoga and sent out a cou­ple of cov­er let­ters and resumés, of course. You...