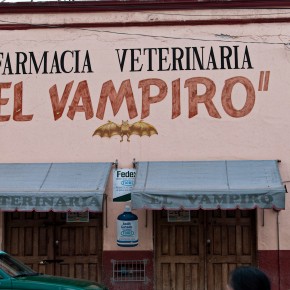 Main­ly like why the vol­un­teers have had such hit-and-miss luck with vet­eri­nar­i­an­s for our adopt­ed pets.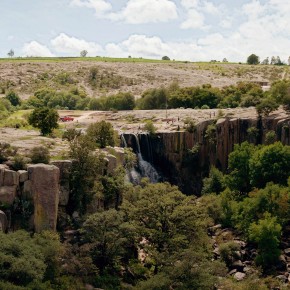 How did I get here? How do I work this? Where does this high­way lead to? In my case, I was not behind the wheel of the large auto­mo­bile, per Peace Corps reg­u­la­tions, but the ques­tions still apply to a bit of a bizarre week­end. I can't real­ly say that much, except inter­est­ing times as usu­al. Oh, and maybe we should have...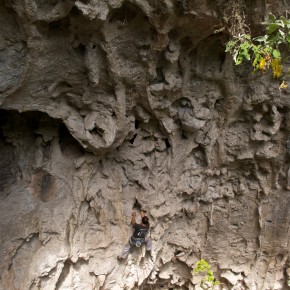 I was total­ly unpre­pared to be climb­ing well on the tufa-filled caves of Guadalcázar. I had either been avoid­ing or unable to join the group on the pre­vi­ous trips for the 3‑hour dri­ve up north into San Luis Potosí, but I'm very glad that I did join them this time. It is a beau­ti­ful place, well-off the high­way....