We have been informed that we are mid-train­ing, and we are there­fore tak­ing part in all sorts of eval­u­a­tive process­es to deter­mine how things are pro­gress­ing. I was­n't feel­ing burnt out at all until I was told that I should be feel­ing stressed and tired of all this. Span­ish class is still fan­tas­tic. I might move class­es tomor­row to chal­lenge myself a bit more, but the deci­sion is up to me after I test out the new class in the morning.
Any­way, I took a quick pho­to this evening to try to sum­ma­rize my feel­ings. Includ­ed is the desire to study and prac­tice Span­ish in the evening, the abil­i­ty to enjoy sit­ting on the bal­cony for hours on end (with lib­er­al­ly applied mos­qui­to repel­lant), a need to relax after some­thing between 5–7 hours of Span­ish class plus some sort of sec­tor or tech­nol­o­gy trans­fer ses­sion, and chat­ting with mi ami­ga about all of it.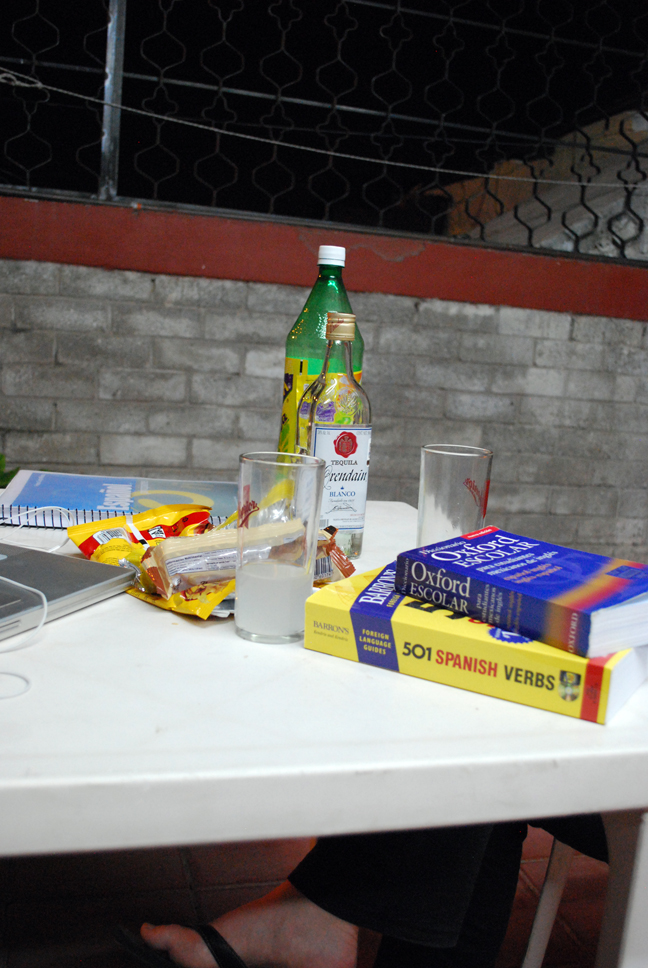 No com­plaints though over­all. I'm very hap­py, espe­cial­ly when the inter­net is fast enough to skype and blog from at home.