Because we are all "primeros respon­di­entes" now after our day of first aid train­ing, of course.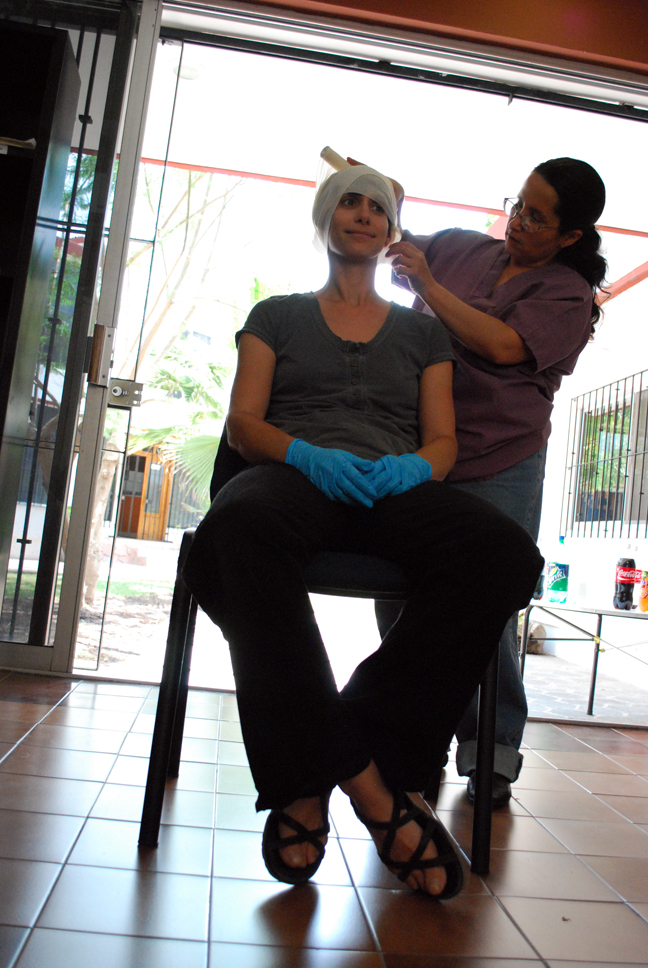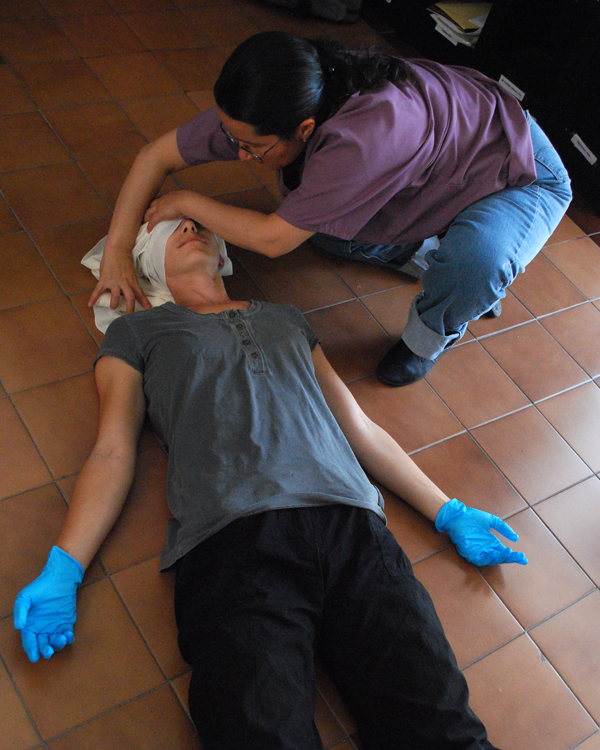 Or, because we got our site assign­ments, and I did­n't end up on the floor as in the above picture.
We may have been able to skip the bal­loons-and-darts por­tion of the pre­sen­ta­tion, but we still had a bit of drumroll…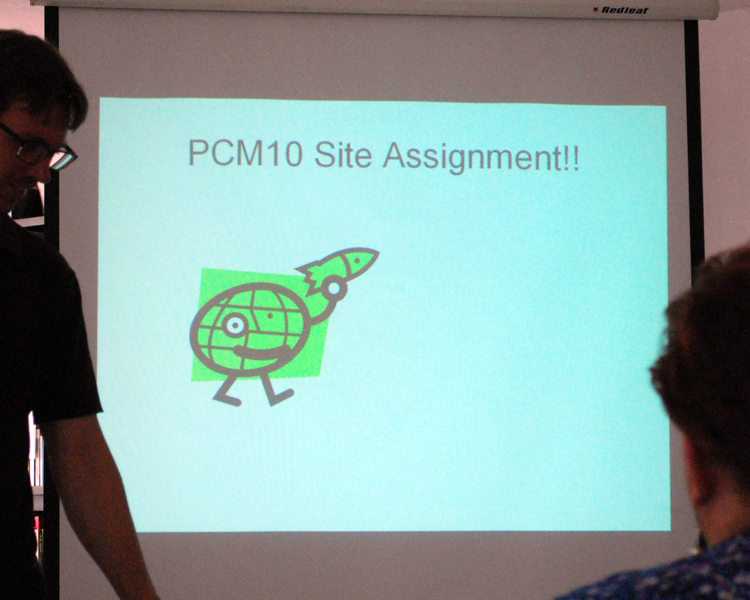 ta da…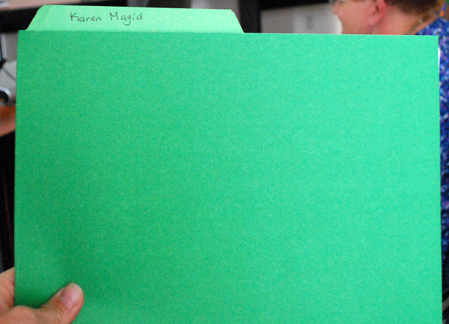 I'm basi­cal­ly stay­ing put. I may have to move out to the sub­urb clos­er to where the research cen­ter is, or I may be able to com­mute from the cen­ter of town where I am now. I am excit­ed that anoth­er vol­un­teer and I, that get along togeth­er real­ly well, are going to be the first Peace Corps vol­un­teers at our cen­ter, and I think we will be able to col­lab­o­rate if not exact­ly work togeth­er. More details lat­er when I have trans­lat­ed my project details, and it's not 5 de Mayo. How­ev­er, it is pret­ty clear why my resume would lead in this direc­tion. My title is "inves­ti­gado­ra", a.k.a. researcher, and my projects are par­tial­ly as expect­ed where I could be involved in some writing/editing of research papers and men­tor­ing grad­u­ate stu­dents in areas of mate­ri­als research. There is a big microscopy empha­sis because it looks like there is a new micro­scope to install and get work­ing. I need to trans­late more and more care­ful­ly to make sure that I don't misspeak.