I was too tired yes­ter­day after­noon to post about my first marathon suc­cess. I should start with the good news that I fin­ished, with­out stop­ping or walk­ing at all, with a time of 4h27m  for 42.195km/26.2miles. I'm real­ly proud of the fact that I fin­ished with­out walk­ing at all, even though I was slow­er than I want­ed to be. How­ev­er, that real­ly does­n't mat­ter. I am very, very sat­is­fied to have fin­ished my first marathon. It feels like a big accomplishment.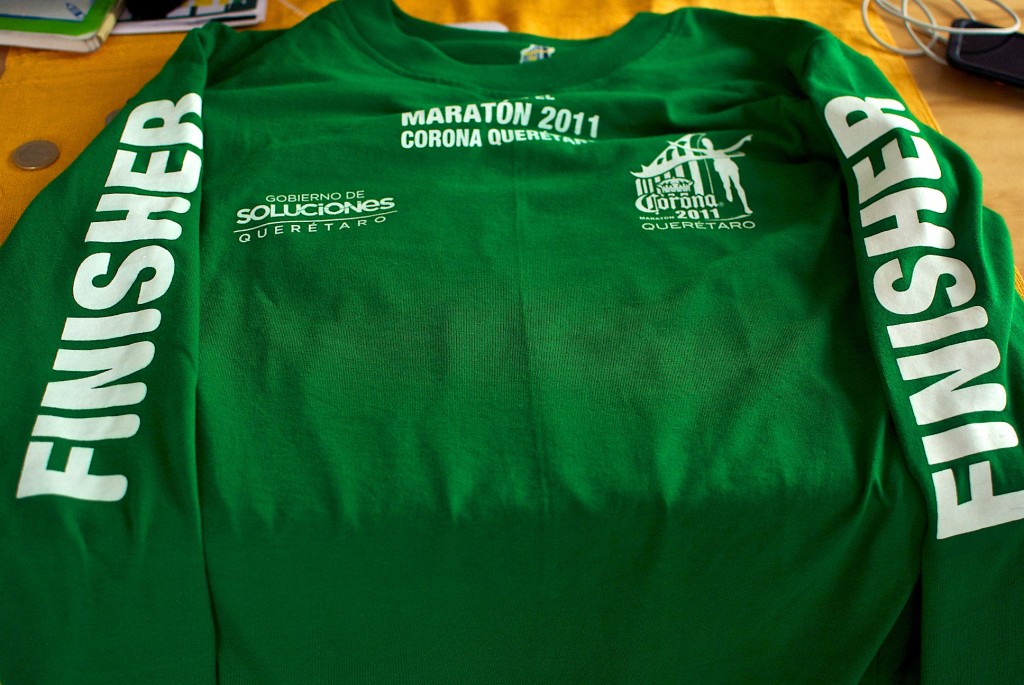 The main issue was that around kilo­me­ter 9 my usu­al knee pain start­ed. My right knee appar­ent­ly has some ten­don issues. I was hop­ing that the week off while I was sick had giv­en it enough rest, but appar­ent­ly not. It did­n't let up, but I decid­ed to just keep going. I prob­a­bly need to think about chang­ing my stride, and get­ting bet­ter shoes, or I should just con­tin­ue with my plan of not becom­ing a pro­fes­sion­al marathon runner.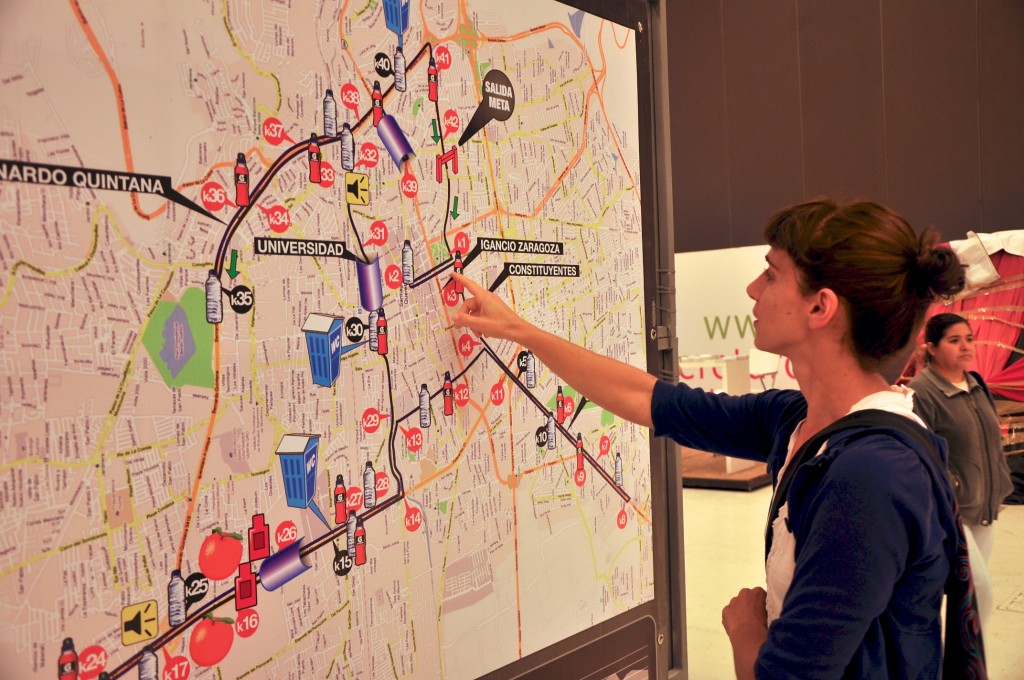 When I fin­ished and final­ly stopped, the feel­ing in my legs was one of the strangest sen­sa­tions that I have every expe­ri­enced. It is hard to describe, but I was glad that I had­n't stopped dur­ing the race, because I think it would have been as I feared — very dif­fi­cult to start again. At least that fear is par­tial­ly what kept me going.
My knee pain was fair­ly bad, and then it spread to oth­er parts of my legs, main­ly the mus­cles and/or lig­a­ments at my hip creas­es. I'm sure this is because I altered my stride to com­pen­sate for my knee, and I had a very short stride for most of the race. Today, my right knee is fair­ly swollen, although it does­n't show up very well when I tried to take a pic­ture of my own knees this morn­ing. Also, I tend to view the injury, sore­ness, and limp­ing as a badge of hon­or that shows that I did some­thing spe­cial. That is part of my exer­cise sick­ness. If I'm not bruised and sore from some phys­i­cal activ­i­ty, most­ly climb­ing or run­ning, then I haven't been work­ing hard enough. At the same time, I do have in the wor­ry in the back of my mind that I hope I did­n't do any real dam­age and that this is just some swelling from hav­ing done some­thing a bit extreme by run­ning a marathon. I guess I will find out in the next few days, hope­ful­ly. Clear­ly, I won't be run­ning for a while, which is fine, and I will have to take a short­er break from climb­ing until the pain is gone.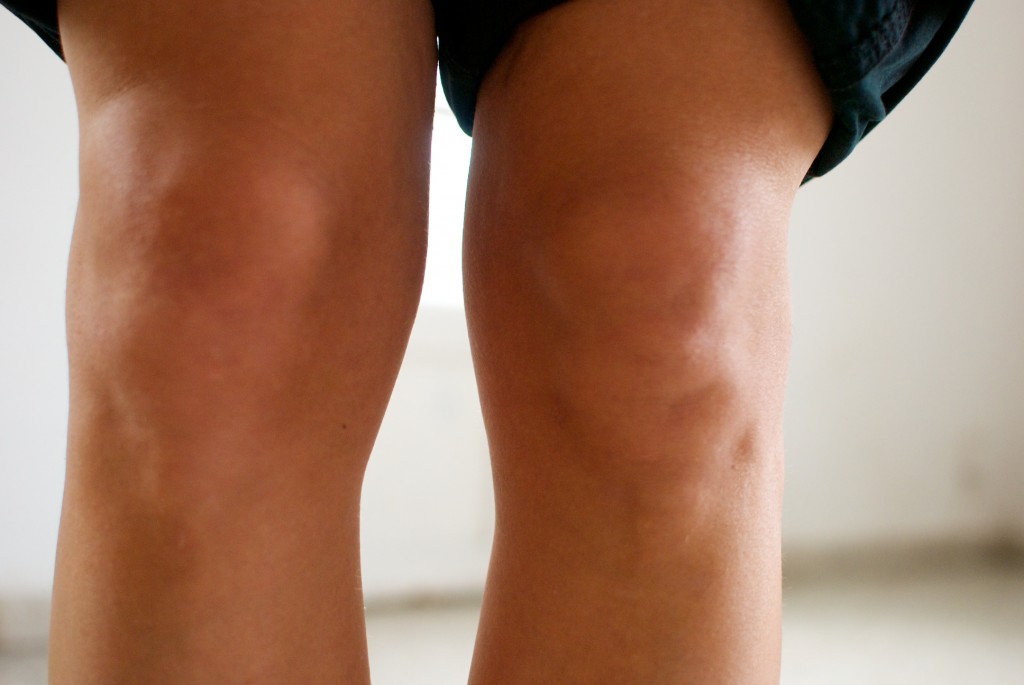 I also have to include one of the best side perks of the race. The night before the race, as I was attach­ing the safe­ty pins to my race num­ber, some­thing about my num­ber struck me as famil­iar. Then I real­ized what it was. My num­ber was 1337. So, I was going to be super-1337 for the race, and I was proud and awe­some­ly excit­ed to be rock­ing the nerd-speak for the race.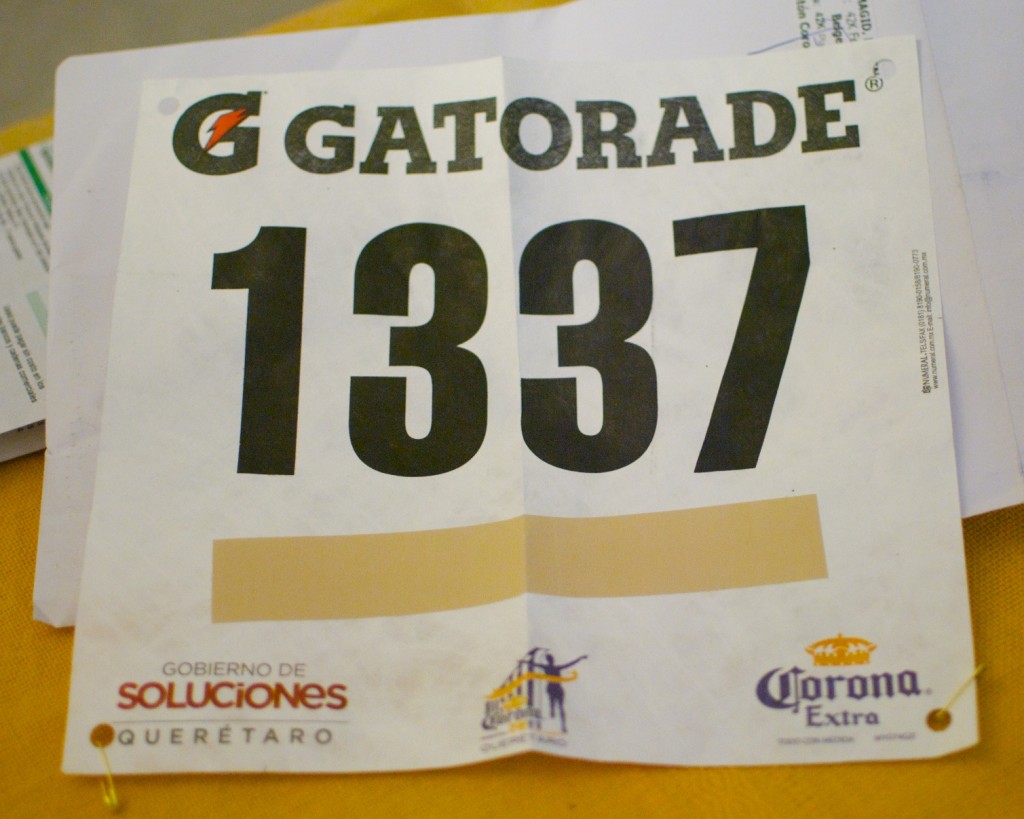 Also, it was a week­end for a lot of marathon suc­cess­es. All my friends that were run­ning this week­end fin­ished their races. Sarah fin­ished her 40km part of the 80km ultra­ma­rathon that she and a friend ran on Sat­ur­day. I want to catch up with her (haha, no pun intend­ed, although that would prob­a­bly be a pret­ty fun­ny race) today to see how she is doing and how fun­ni­ly she is walk­ing. It was her first marathon as well. Sol and Mike also fin­ished the same marathon that I ran on Sun­day. You can read Mike's account of the race
here
. Mike was able to bike to work today, so he seems to be not to worse for wear.