When it gets hot I just don't feel like cook­ing. But I'm still hun­gry, so I'm kind of stuck.
Also, I'm doing data entry for the solar cook­stove project, which is unin­spir­ing for the moment. Although, I expect the results to be inter­est­ing (per­haps even fascinating).
So, here are two pics from the last cook­stove work­shop. Every­one was help­ing pre­pare the xoconos­tle, a type of cac­tus fruit, for cook­ing.  They did­n't real­ly cook com­plete­ly dur­ing the work­shop though, so I can't com­ment on their tastiness.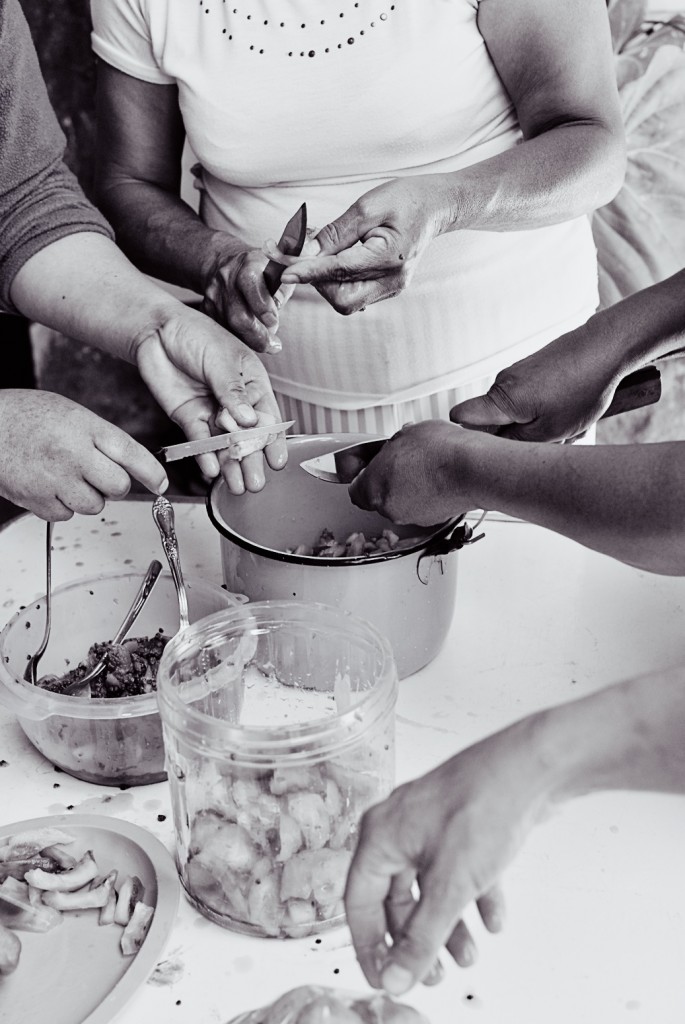 And, the chef explain­ing her recipe.