Micha and I write emails back and forth in Spanish most often, but we kept referring to the BIG CHECK as just that. It doesn't translate well into Spanish, and is more amusing this way. While neither of us are much for ceremony, it felt like the right thing to do in this case, especially since we had so many great kids to put in the picture.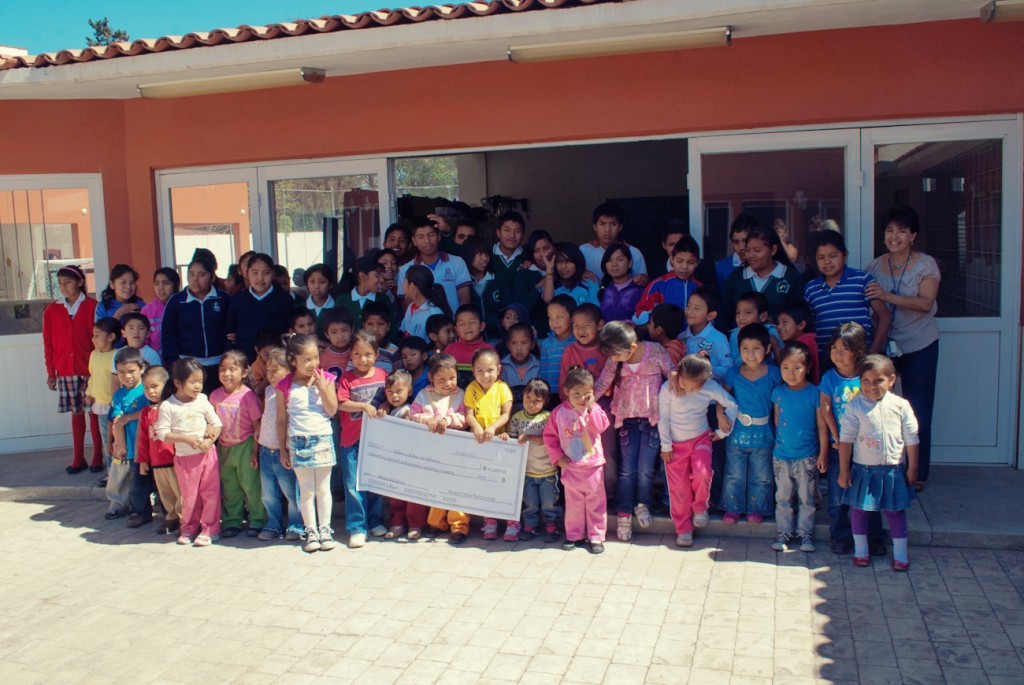 Or, with just the older kids: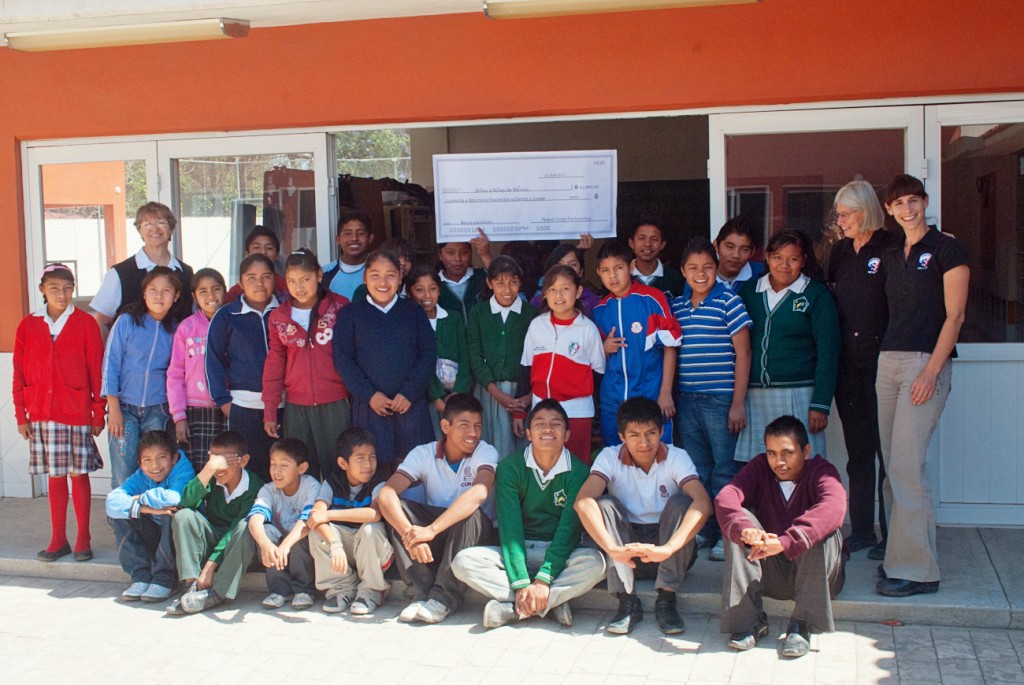 Also, I wanted to have an image that stands as a moment to show the success of the project. Thank you to everyone that donated. The kids in the pictures are just a fraction of the total number that are now have funded scholarships for the next year or two.
Here, from left to right (adults only), Micha, me, Susana the program director, and Sister Deborah who runs the scholarships. The kids look suspicious, but that was only for the pictures, I promise.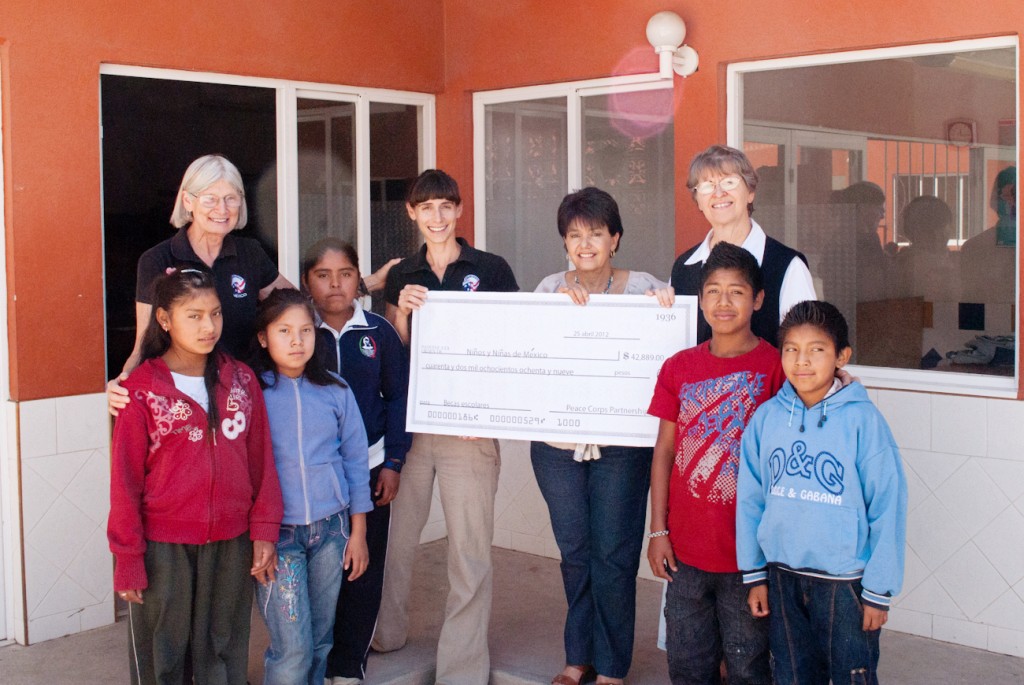 And the best behind-the-scenes shot, because Micha on the bus with the BIG CHECK is too good not to share.