Micha and I write emails back and forth in Span­ish most often, but we kept refer­ring to the BIG CHECK as just that. It does­n't trans­late well into Span­ish, and is more amus­ing this way. While nei­ther of us are much for cer­e­mo­ny, it felt like the right thing to do in this case, espe­cial­ly since we had so many great kids to put in the picture.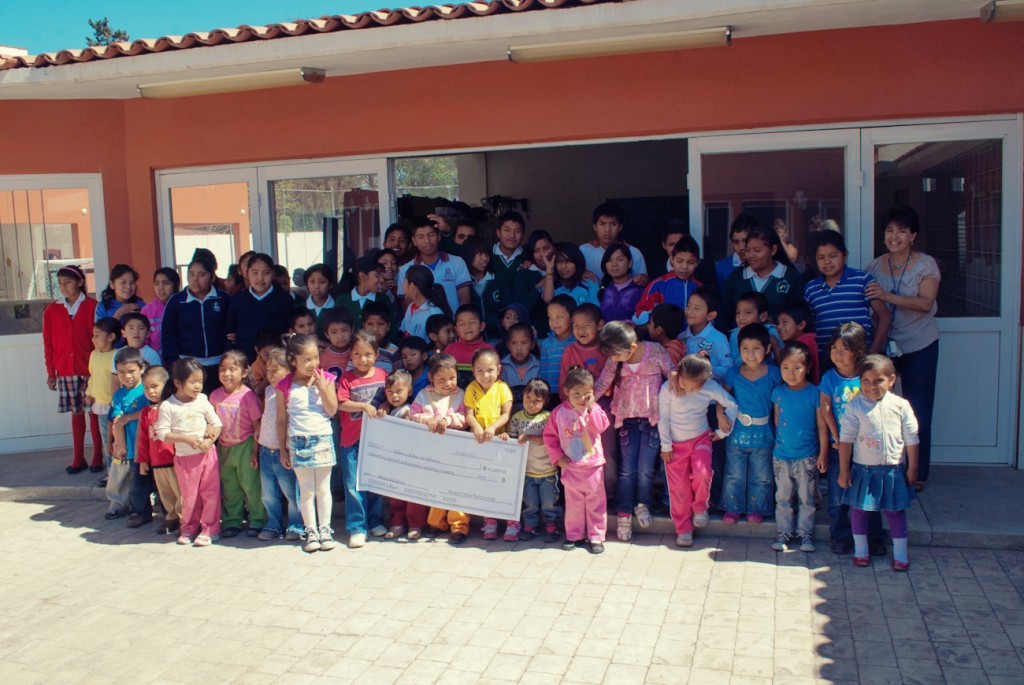 Or, with just the old­er kids: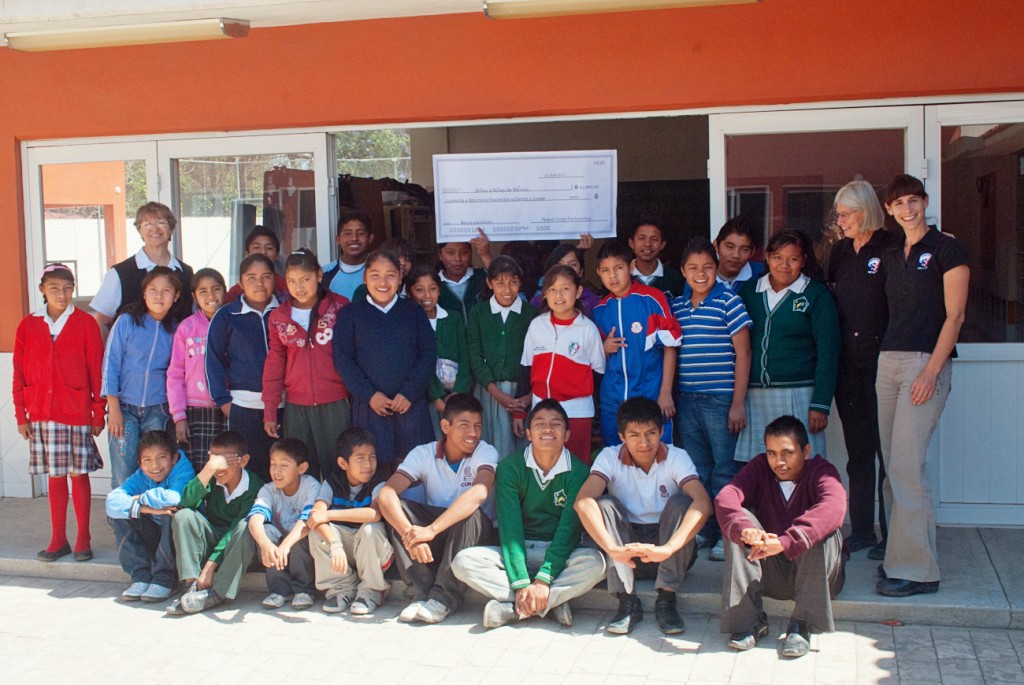 Also, I want­ed to have an image that stands as a moment to show the suc­cess of the project. Thank you to every­one that donat­ed. The kids in the pic­tures are just a frac­tion of the total num­ber that are now have fund­ed schol­ar­ships for the next year or two.
Here, from left to right (adults only), Micha, me, Susana the pro­gram direc­tor, and Sis­ter Deb­o­rah who runs the schol­ar­ships. The kids look sus­pi­cious, but that was only for the pic­tures, I promise.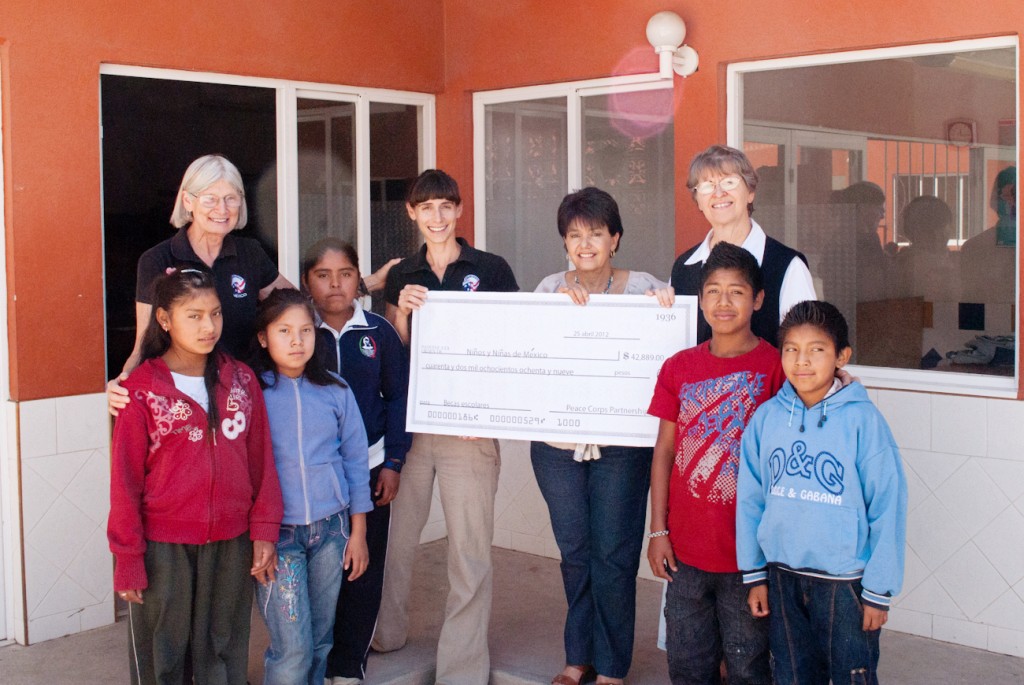 And the best behind-the-scenes shot, because Micha on the bus with the BIG CHECK is too good not to share.