Here's what I treat­ed myself to today after a pret­ty good 20k train­ing run: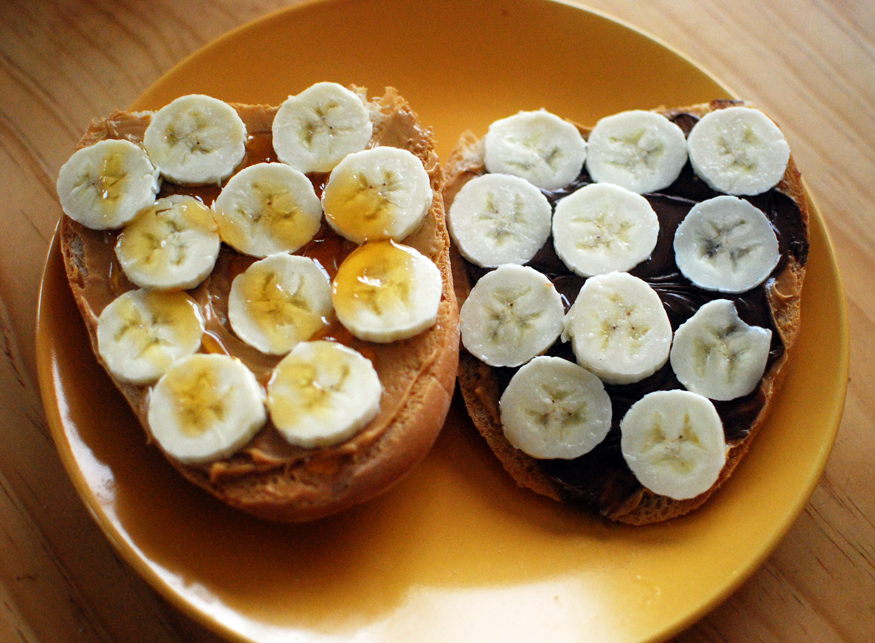 One side peanut but­ter, banana, and hon­ey. One side peanut but­ter, Nutel­la, and banana.
Oh peanut but­ter and Nutel­la, I have to keep run­ning this much to jus­ti­fy our relationship.
This isn't the best food shot that I've tak­en recent­ly (thank you flour tor­tilla que­sadil­la), but I was too hun­gry to keep shoot­ing for long.
Hope­ful­ly this will fuel me for the sec­ond run lat­er today. I'm try­ing a new train­ing tech­nique so that I don't destroy myself like last week.