Here's what I treated myself to today after a pretty good 20k training run: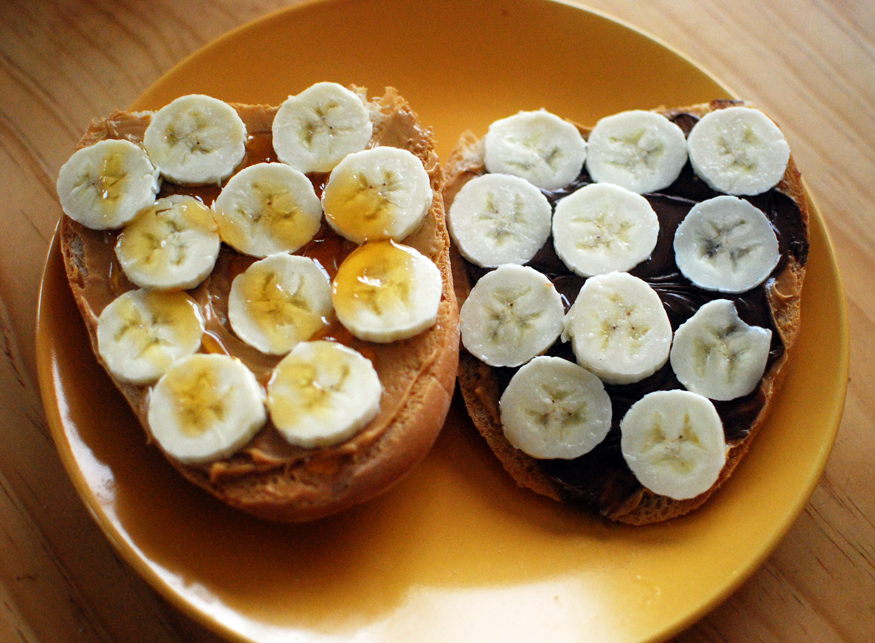 One side peanut butter, banana, and honey. One side peanut butter, Nutella, and banana.
Oh peanut butter and Nutella, I have to keep running this much to justify our relationship.
This isn't the best food shot that I've taken recently (thank you flour tortilla quesadilla), but I was too hungry to keep shooting for long.
Hopefully this will fuel me for the second run later today. I'm trying a new training technique so that I don't destroy myself like last week.