Walk­ing around town this year, I think that the Day of the Dead altars are still beau­ti­ful and well-craft­ed, but they seem small­er or less elab­o­rate. To sep­a­rate this year's pho­tos from last year's, I'm more focused on the marigolds. These are the tra­di­tion­al flow­ers use to hon­or the dead and are used on the altars and tak­en to the ceme­ter­ies to dec­o­rate the graves. I snapped some more shots from the hip around my local mar­ket of the marigolds for sale.
One of the main altars in the cen­ter of town: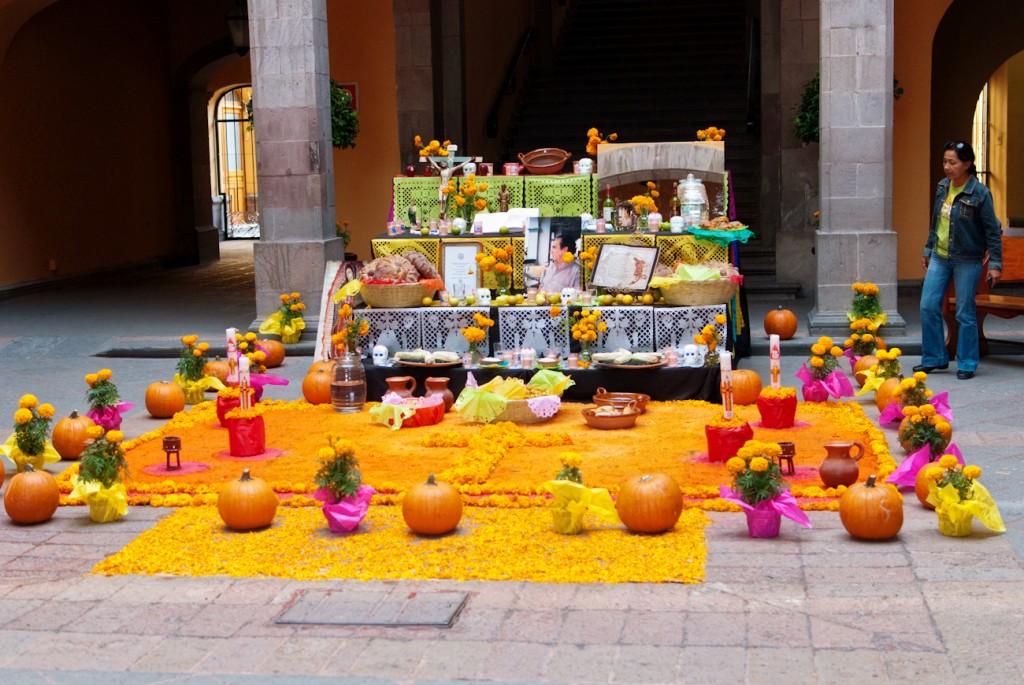 The altar in the town hall: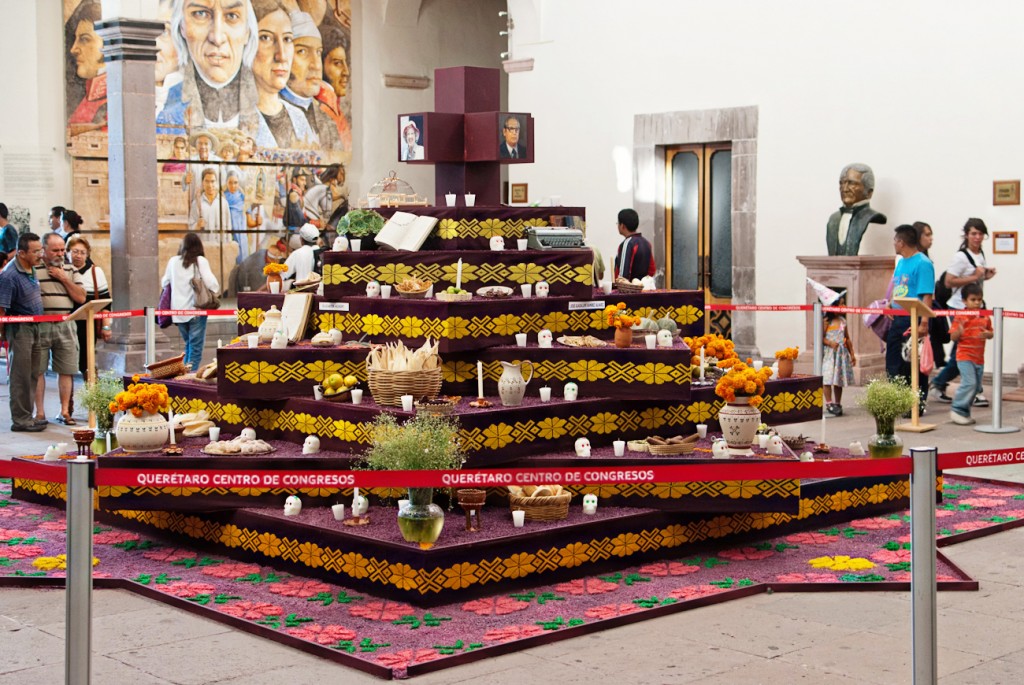 Part of the largest altar in the plaza: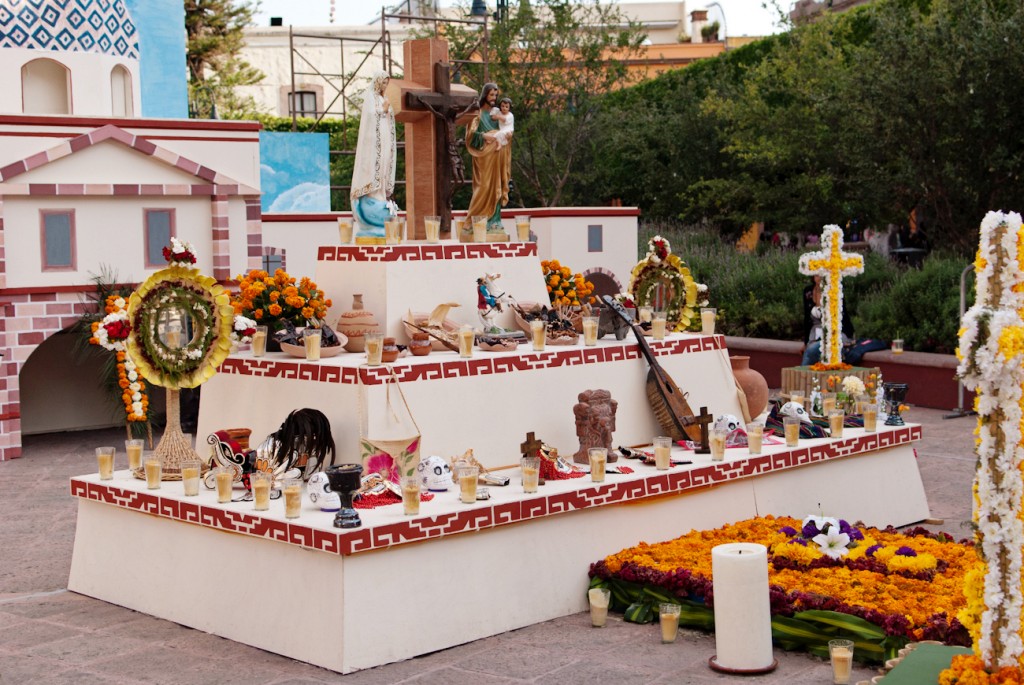 And a selec­tion of oth­er altars from around town and from my vis­it to Hidal­go dur­ing the begin­ning of the week.