In which Sarah and I meet a new climb­ing crew (go blog pow­er!) and have a bush-whack­ing back­track adven­ture before get­ting to the pret­ty, pret­ty routes. Karen has a pow­er lead day, albeit on noth­ing hard­er than prob­a­bly a 10b, but still has a great day on lead even through anoth­er blaz­ing hot day prob­a­bly over 30ºC. I was just sav­ing those three oth­er routes so that I would have some­thing to do next time, sure, sure that's it. I did­n't wuss out or any­thing like that.
We got to Bernal way ear­li­er than usu­al, try­ing to beat the heat, which did­n't work. Look how long those shad­ows are.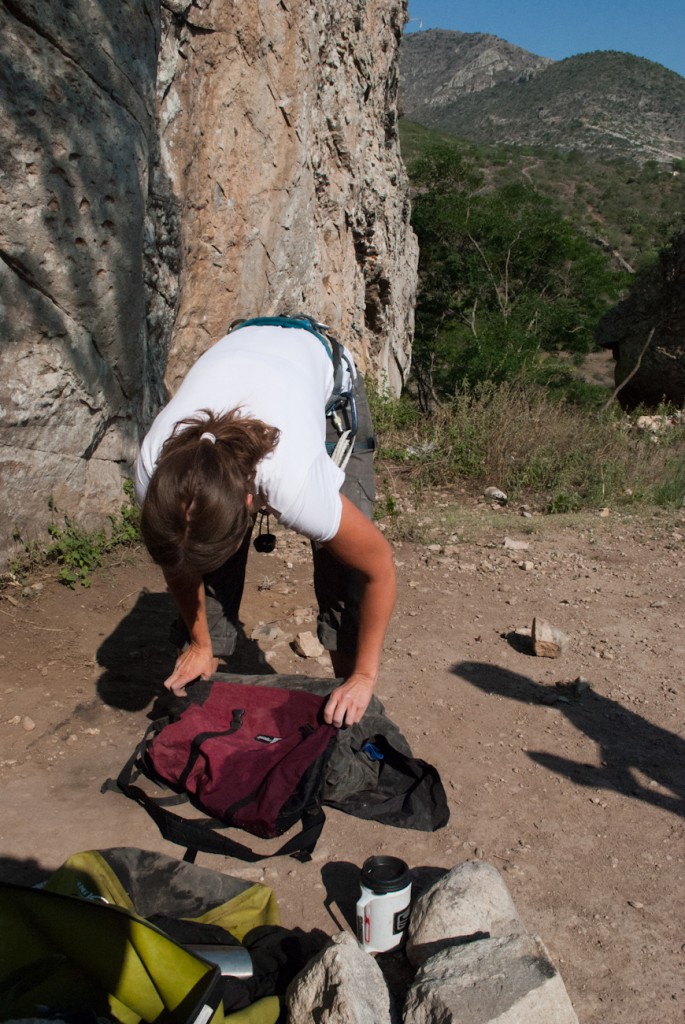 The Bernal crew for the day.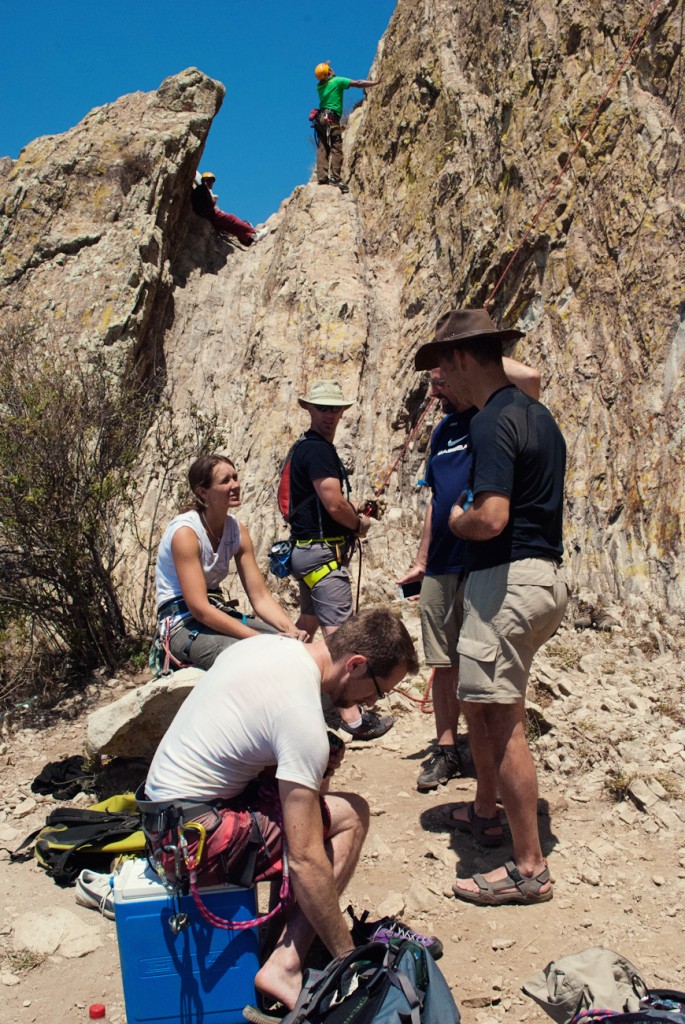 Two of the routes that I did, on lead of course. That damn sun was so strong.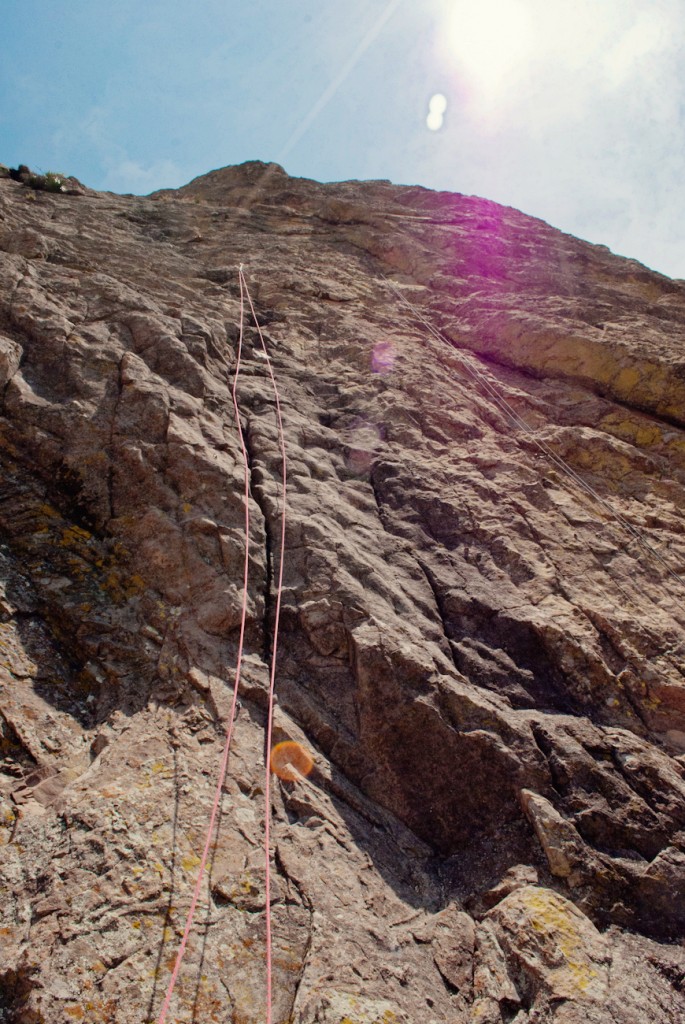 Rock lizard!