In which Sarah and I meet a new climbing crew (go blog power!) and have a bush-whacking backtrack adventure before getting to the pretty, pretty routes. Karen has a power lead day, albeit on nothing harder than probably a 10b, but still has a great day on lead even through another blazing hot day probably over 30ºC. I was just saving those three other routes so that I would have something to do next time, sure, sure that's it. I didn't wuss out or anything like that.
We got to Bernal way earlier than usual, trying to beat the heat, which didn't work. Look how long those shadows are.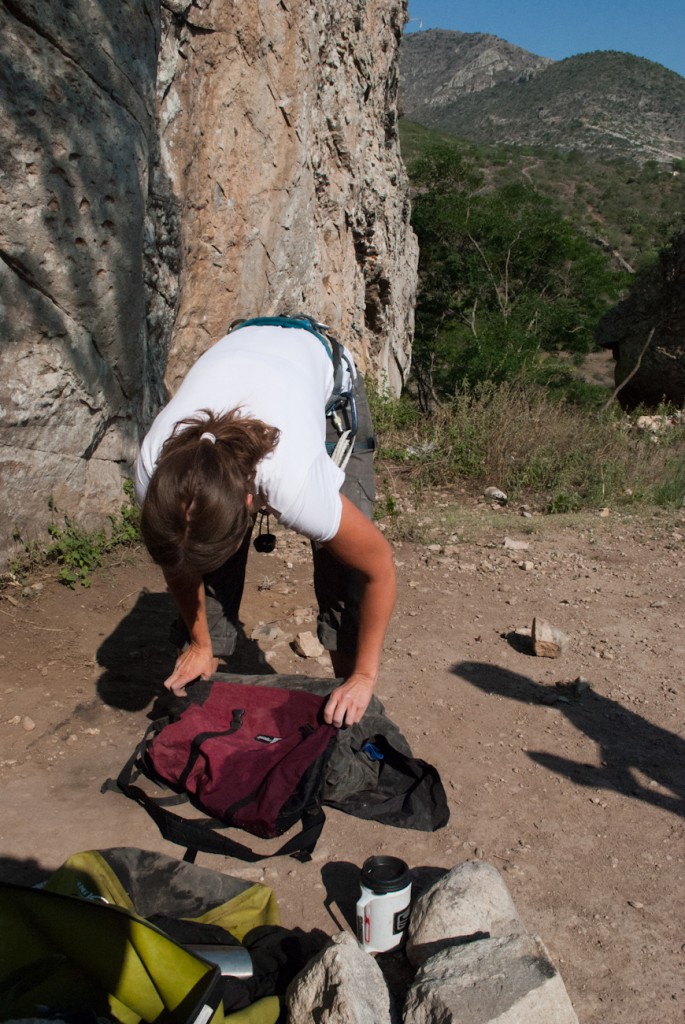 The Bernal crew for the day.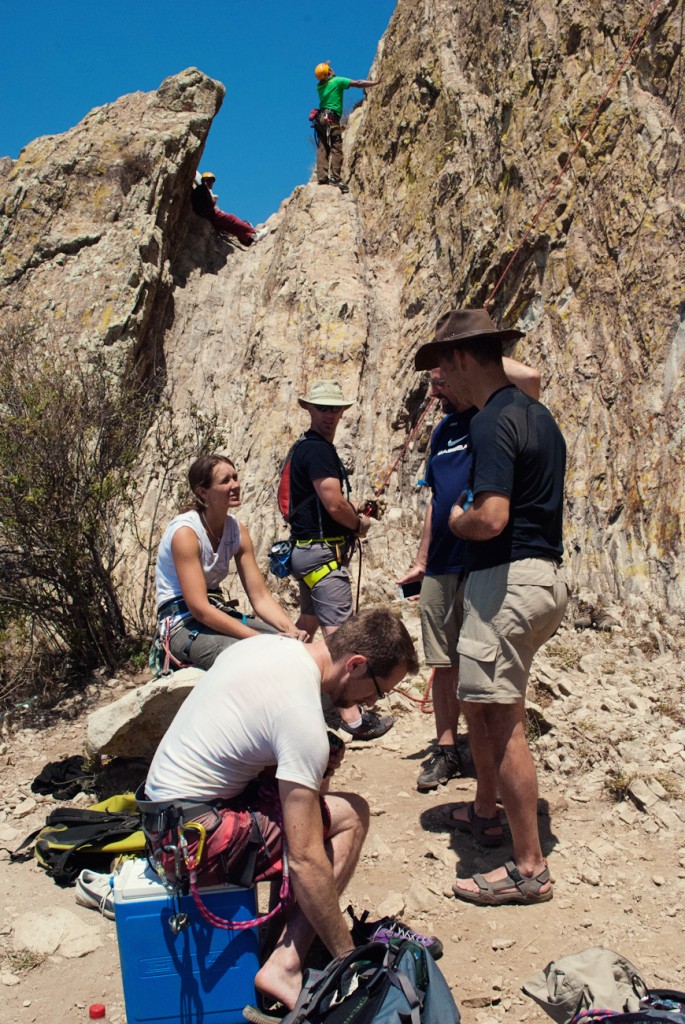 Two of the routes that I did, on lead of course. That damn sun was so strong.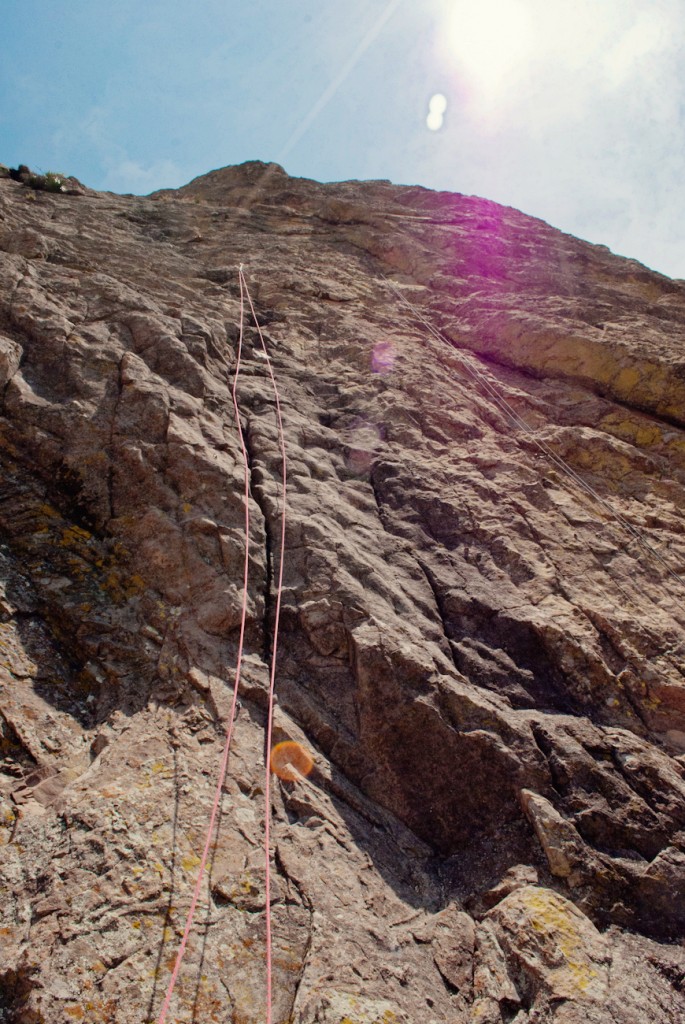 Rock lizard!