In which it real­ly is just too hot to climb prop­er­ly, but Sarah and I have a great time bik­ing our way out to the local crag and near­ly kill Bil­lie the dog. Bil­lie is a troop­er though, and recov­ers while Sarah and I suf­fer through a few routes. All is well though, and real­ly we were just sav­ing our strength for the real Sun­day climbing.
Pho­tos cour­tesy of Sarah. I thought my tongue was hang­ing out when I saw the first pic on her cam­era, but it turns out I just have a grumpy face. It was too damn hot. We should have known bet­ter, but even climb­ing bad­ly in the heat is bet­ter than work­ing on a Saturday.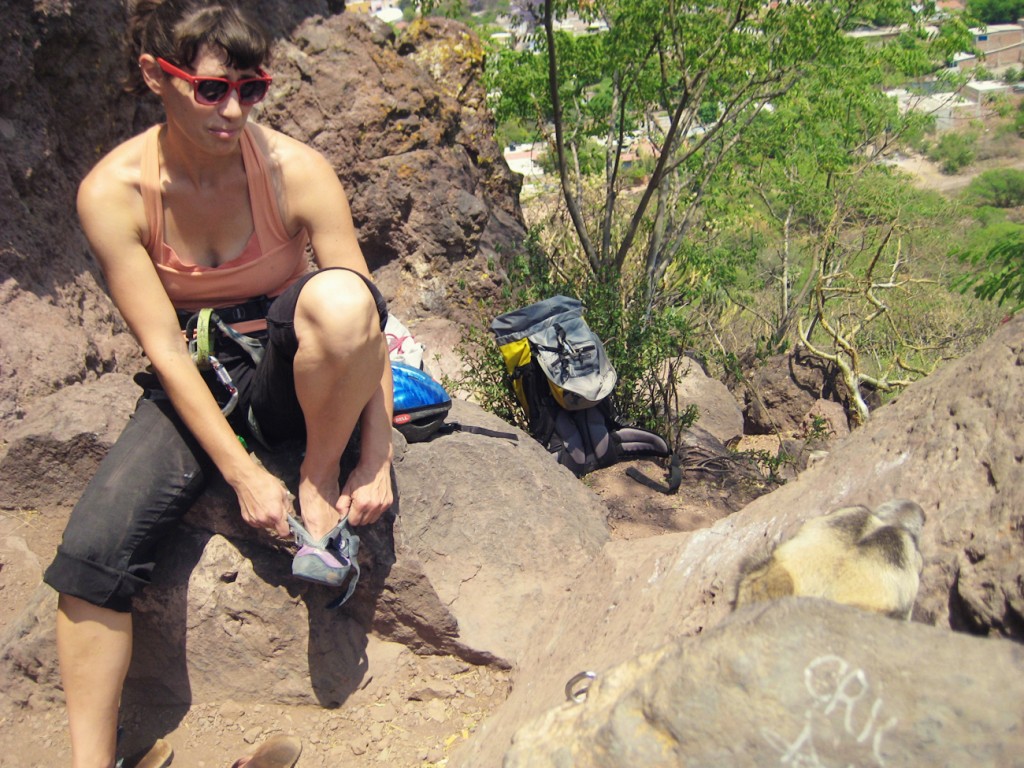 On the way back home, at least it was final­ly downhill.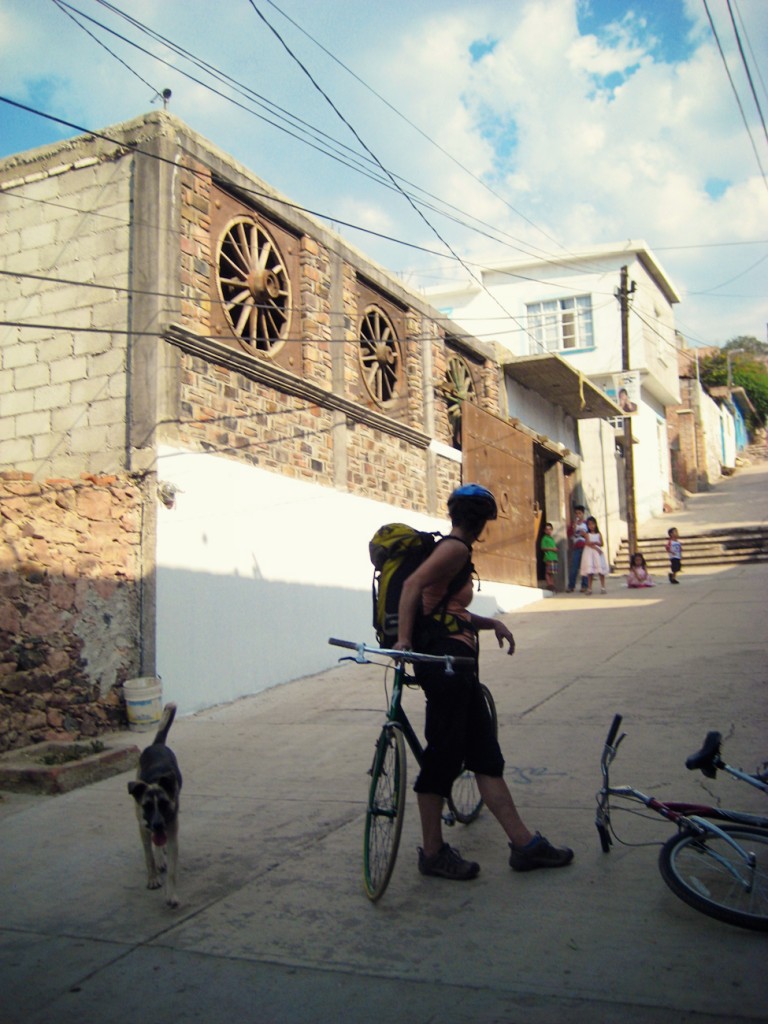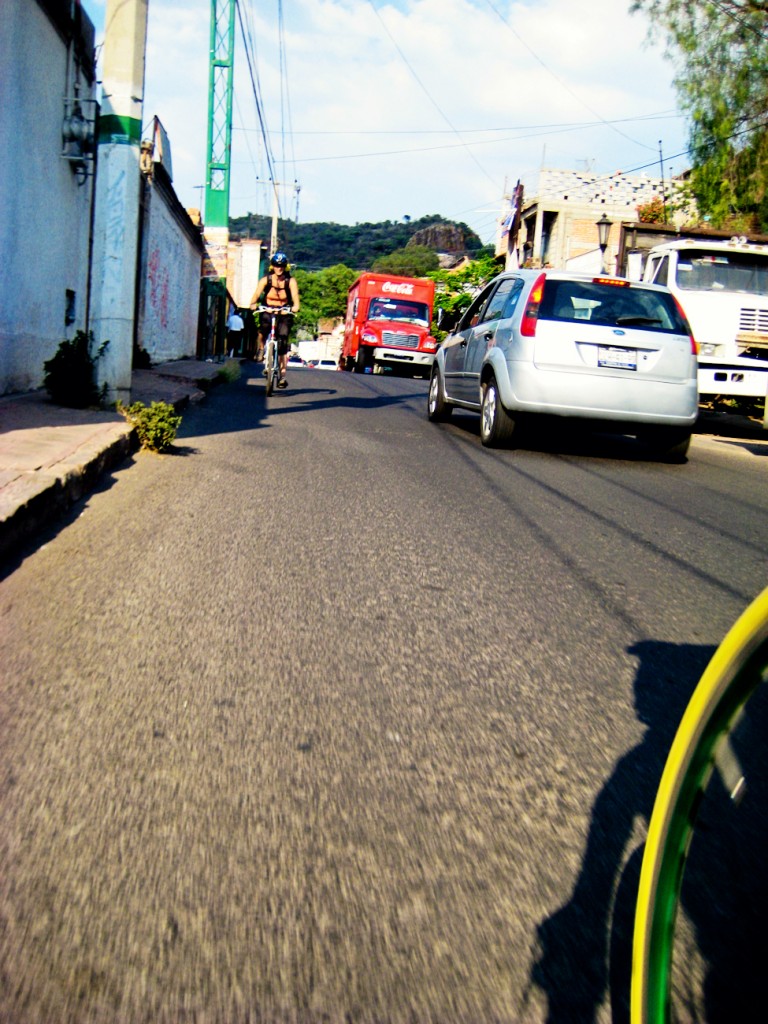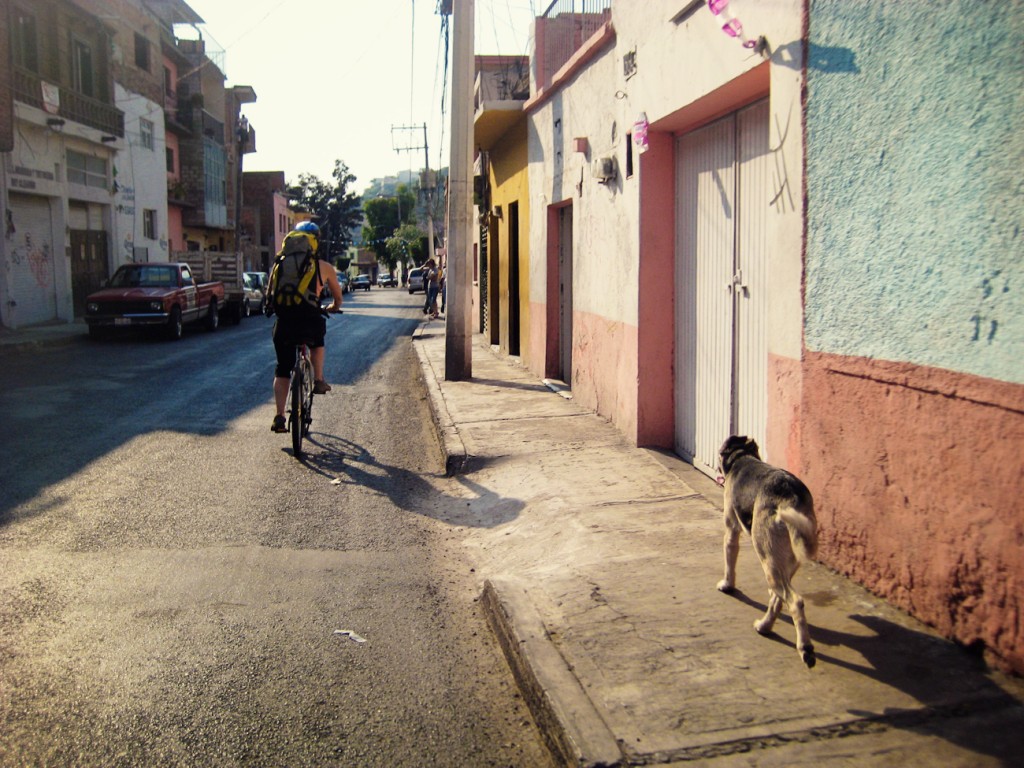 Almost home, well almost to the beer store — hence the big smiles.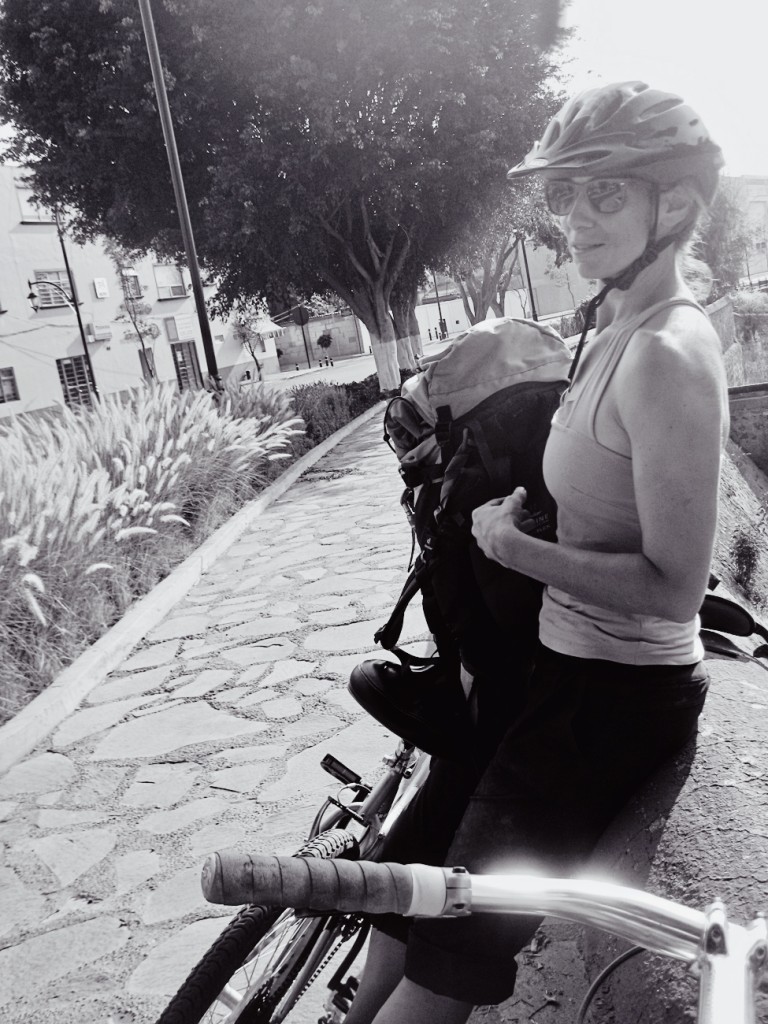 Roof beers and cold apples, the signs of a high­ly suc­cess­ful day.