Counting shorts, I managed to see 41 movies in 8 days. Of course, looking back at the screening list, there are so many more that I wish I had seen. However, in those days I could sit no more, nor absorb more visual input. It was great and very intense.
Only a bit of movie commentary/review. I'm using a variety of rating systems as suits my whim. If I've forgotten anything from the list, then I definitely fell asleep during it. That is true for some of the shorts below as well, but I still remembered seeing the title and credits.
I really loved all of the documentary features. That was probably my favorite category from the bunch.
Documentary Shorts:
After – beautiful about the small moments behind the scenes at Auschwitz
Contents of C______'s Box, in no particular order – it was short, and a bit bizarre in a harmless way
Endless Day – thumbs down. About insomnia, but I think I still fell asleep
Flutter – ***** but I'm a sucker for stories about butterflies and the people who love them
I Kill – very interesting, but you can't mind a bit of realistic butchery.
Introducing: Bobby – kind of a downer
The Knife Maker – I wanted to like this one, but I fell asleep.
KRS ONE: Brooklyn to the Bronx – ****, very good.
Magnetic Reconnection – soothing, hypnotic, beautiful… yep, I fell asleep
The Other Dave – good subject for a short; interesting to spend a few minutes with this guy and his family.
Recollections – ***** very beautiful and touching story of people recovering and restoring pictures from the Japanese tsumani.
The Roper – I fell asleep, so no comment.
SLOMO – wacky, interesting guy and he was there for the showing.
The Village – ****, wonderful.
Vladimir Putin In Deep Concentration – not bad, and it wasn't too long.
Documentary Features:
The Crash Reel – amazing and heartbreaking, but with a happy ending
SPOILER: the guy survives, and here he is, with his brother, at the screening: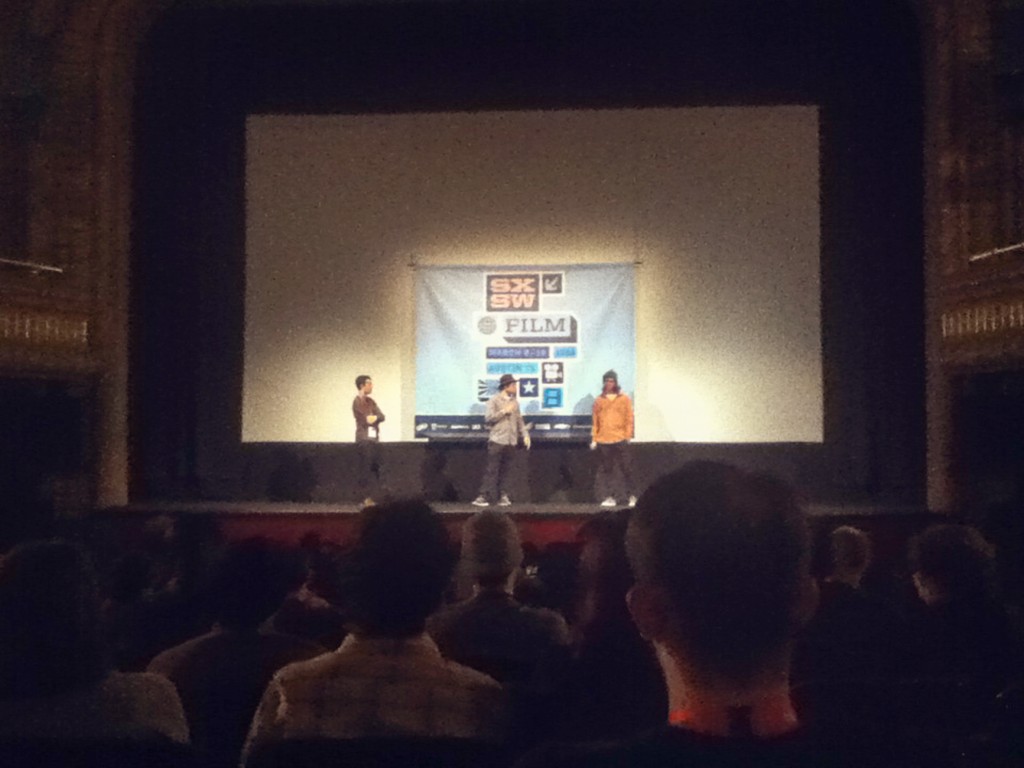 The Network – ***** maybe my favorite. Makes me want to move somewhere and do something important.
The Great Hip Hop Hoax – **** crazy, amazing story, and the 2 main players were there for the first showing!
The two main guys had not spoken in like 10 years until a few months ago. Amazing story.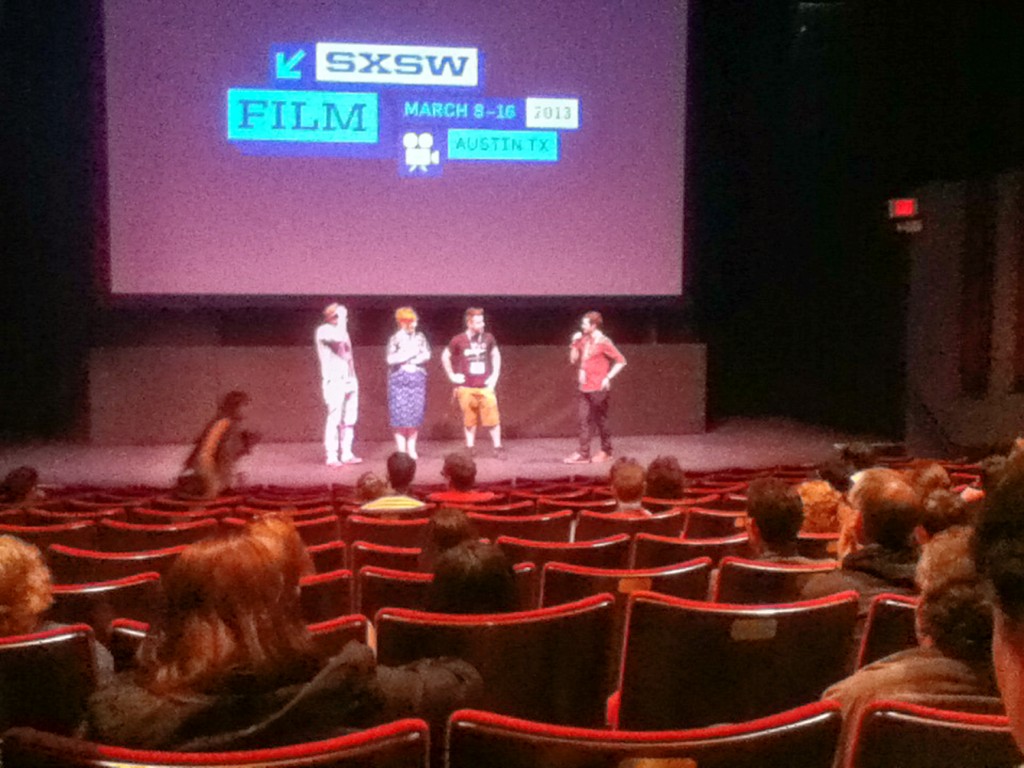 Brothers Hypnotic – ***** This one should be playing on PBS sometime soon. Find it and watch it.
And the director had a great story about how he was in law school and heard the guys playing on the street, and the next day he showed up with a video camera to start filming them. Another new personal hero.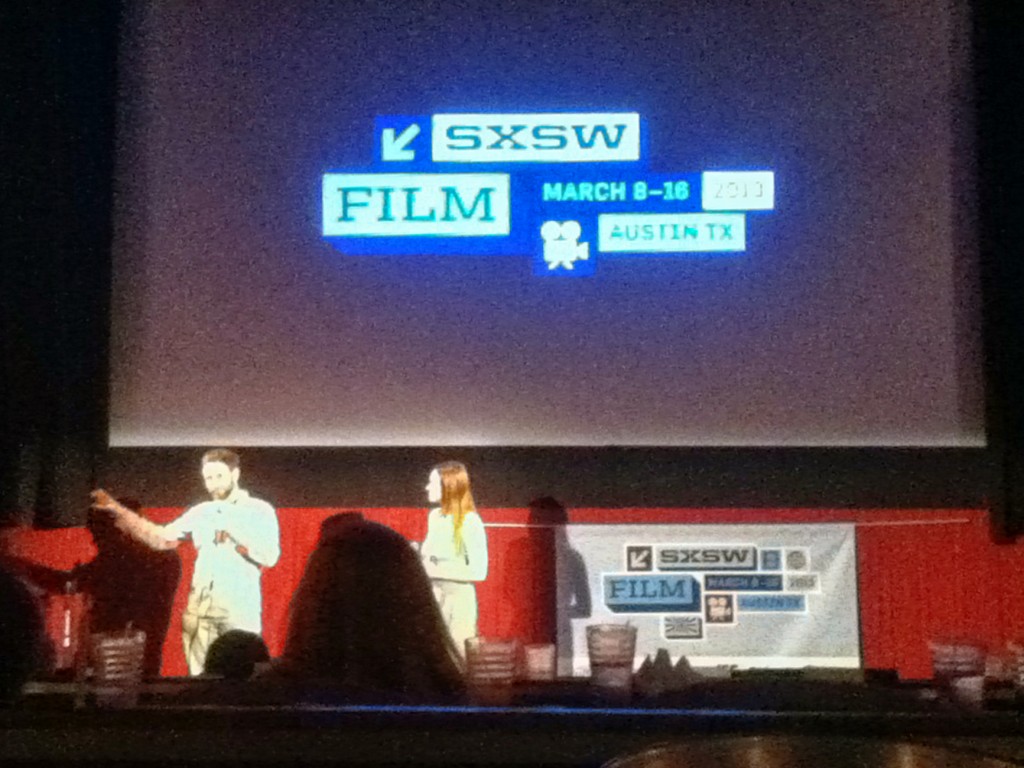 Getting Back to Abnormal – **** Which superlative shall we use again… let's say wonderful, because it's true.
I Am Divine – ***** Who doesn't love Divine, and this told the story so beautifully.
Unhung Hero – the only meh from the documentary feature category. It was just ok. Seemed a bit forced and felt like it turned into just a self-publicity vehicle.
Narrative Shorts:
THE AUDITION – cute
Black Metal – *****very, very good
Boneshaker – I'm embarrassed to say I fell asleep a little bit. I was fighting hard to stay awake.
Indoor – ***** very, very touching story
Kelly – meh
LaDonna – one of the most egregious cases of "description DOES NOT prepare you properly"
Natives – *** good enough
Necronomica – ***** funny and poignant and kind of beautiful
#PostModem – probably the worst thing I saw
Sequin Raze – ***** fantastic, very high quality
The Slaughter – **** very good
Social Butterfly – pretty good
Top Floor – **** also pretty great, maybe even pushing 4.5 stars
Narrative Features:
Cheap Thrills – what a way to end Day 1!
Drinking Buddies – **** Very funny and I really appreciated the choices the characters made
I Give It A Year – billed as not-your-typical romantic comedy, but that is exactly what it was. meh.
Reality Show – **** so, so funny and horrible, but I don't think I had to cover my eyes for any moments like 4 of the 6 other narrative features
Snap – pretty good psychological thriller, 3.5 stars…
V/H/S/2 – you have to like the horror genre, but if you do and know what these guys are all about, then this was fantastic. lots of zombies this time around. Perhaps I would even call it a trope.
I saw no music. I met no interactive people. The main drag was a little overwhelming for me just walking around. I decided to just really focus on the film festival. One evening I had one drink with a couple of people in a jazz club away from the main craziness. Maybe I can do the music and interactive portions in subsequent years. This guy was either making music with some steampunk-violin machine, or making beer. I couldn't see well enough: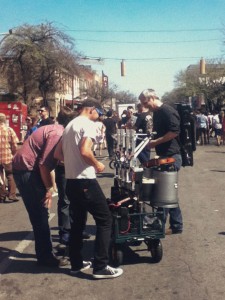 I don't know though, some of the silliness that was around because of the music includes a multi-storied fake Doritos' vending machine (with a stage or something below it):