Count­ing shorts, I man­aged to see 41 movies in 8 days. Of course, look­ing back at the screen­ing list, there are so many more that I wish I had seen. How­ev­er, in those days I could sit no more, nor absorb more visu­al input. It was great and very intense.
Only a bit of movie commentary/review. I'm using a vari­ety of rat­ing sys­tems as suits my whim. If I've for­got­ten any­thing from the list, then I def­i­nite­ly fell asleep dur­ing it. That is true for some of the shorts below as well, but I still remem­bered see­ing the title and credits.
I real­ly loved all of the doc­u­men­tary fea­tures. That was prob­a­bly my favorite cat­e­go­ry from the bunch.
Doc­u­men­tary Shorts:
After — beau­ti­ful about the small moments behind the scenes at Auschwitz
Con­tents of C______'s Box, in no par­tic­u­lar order — it was short, and a bit bizarre in a harm­less way
End­less Day — thumbs down. About insom­nia, but I think I still fell asleep
Flut­ter — ***** but I'm a suck­er for sto­ries about but­ter­flies and the peo­ple who love them
I Kill — very inter­est­ing, but you can't mind a bit of real­is­tic butchery.
Intro­duc­ing: Bob­by — kind of a downer
The Knife Mak­er — I want­ed to like this one, but I fell asleep.
KRS ONE: Brook­lyn to the Bronx — ****, very good.
Mag­net­ic Recon­nec­tion — sooth­ing, hyp­not­ic, beau­ti­ful… yep, I fell asleep
The Oth­er Dave — good sub­ject for a short; inter­est­ing to spend a few min­utes with this guy and his family.
Rec­ol­lec­tions — ***** very beau­ti­ful and touch­ing sto­ry of peo­ple recov­er­ing and restor­ing pic­tures from the Japan­ese tsumani.
The Rop­er — I fell asleep, so no comment.
SLOMO — wacky, inter­est­ing guy and he was there for the showing.
The Vil­lage — ****, wonderful.
Vladimir Putin In Deep Con­cen­tra­tion — not bad, and it was­n't too long.
Doc­u­men­tary Features:
The Crash Reel — amaz­ing and heart­break­ing, but with a hap­py ending
SPOILER: the guy sur­vives, and here he is, with his broth­er, at the screening: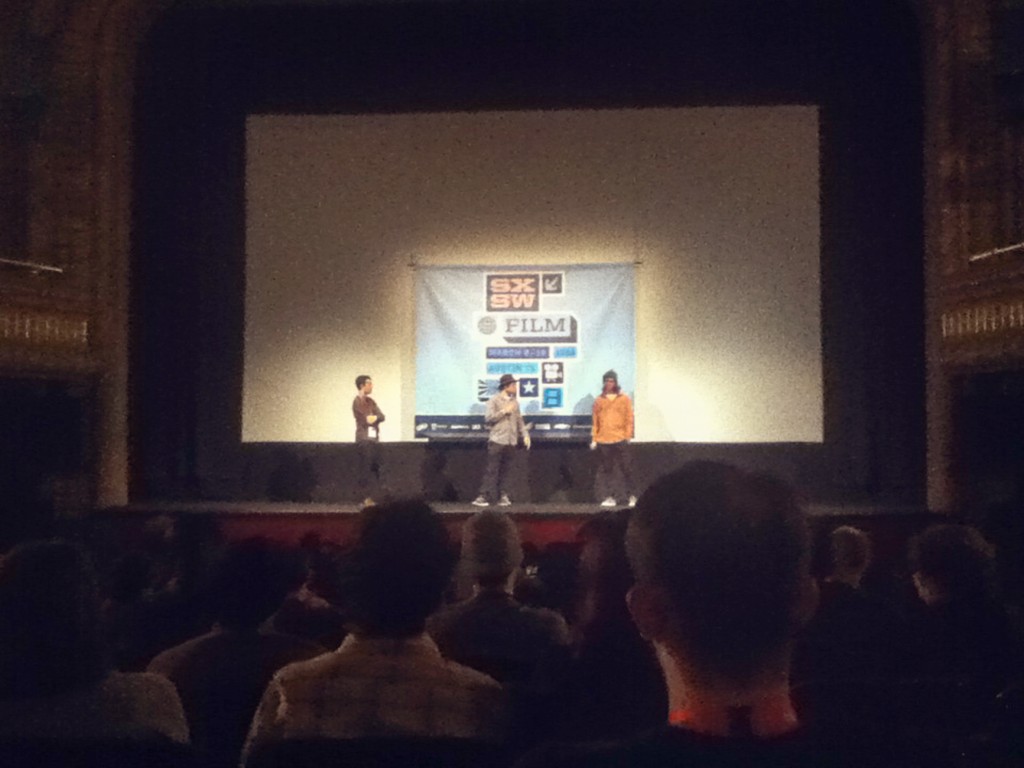 The Net­work — ***** maybe my favorite. Makes me want to move some­where and do some­thing important.
The Great Hip Hop Hoax — **** crazy, amaz­ing sto­ry, and the 2 main play­ers were there for the first showing!
The two main guys had not spo­ken in like 10 years until a few months ago. Amaz­ing story.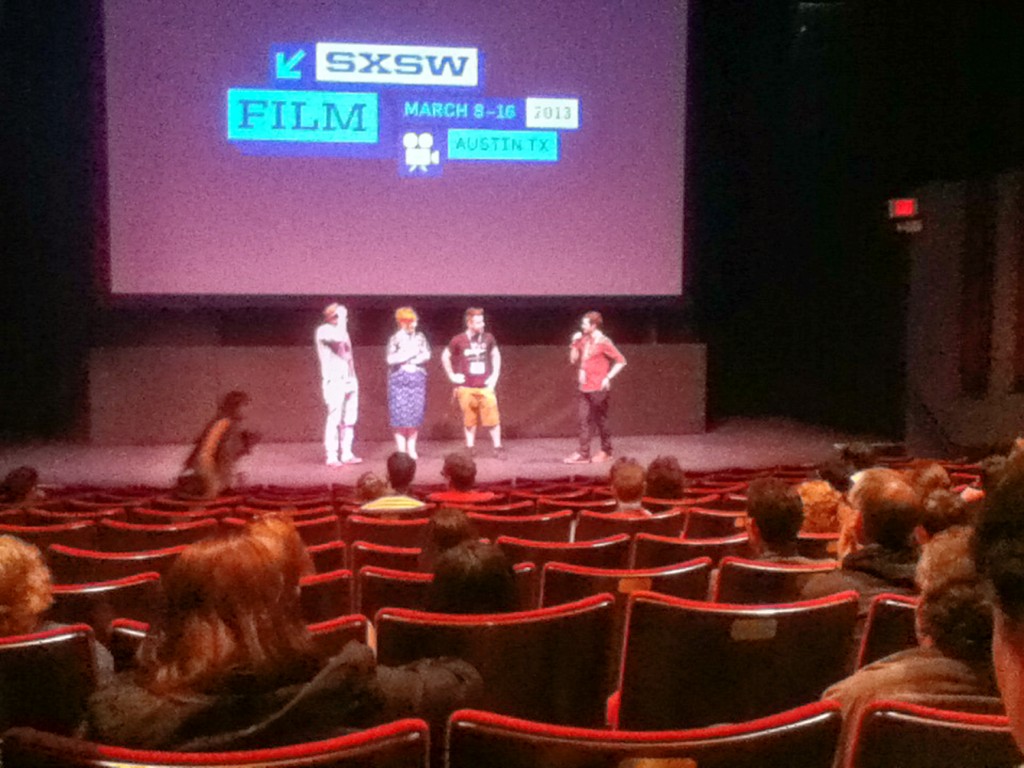 Broth­ers Hyp­not­ic — ***** This one should be play­ing on PBS some­time soon. Find it and watch it.
And the direc­tor had a great sto­ry about how he was in law school and heard the guys play­ing on the street, and the next day he showed up with a video cam­era to start film­ing them. Anoth­er new per­son­al hero.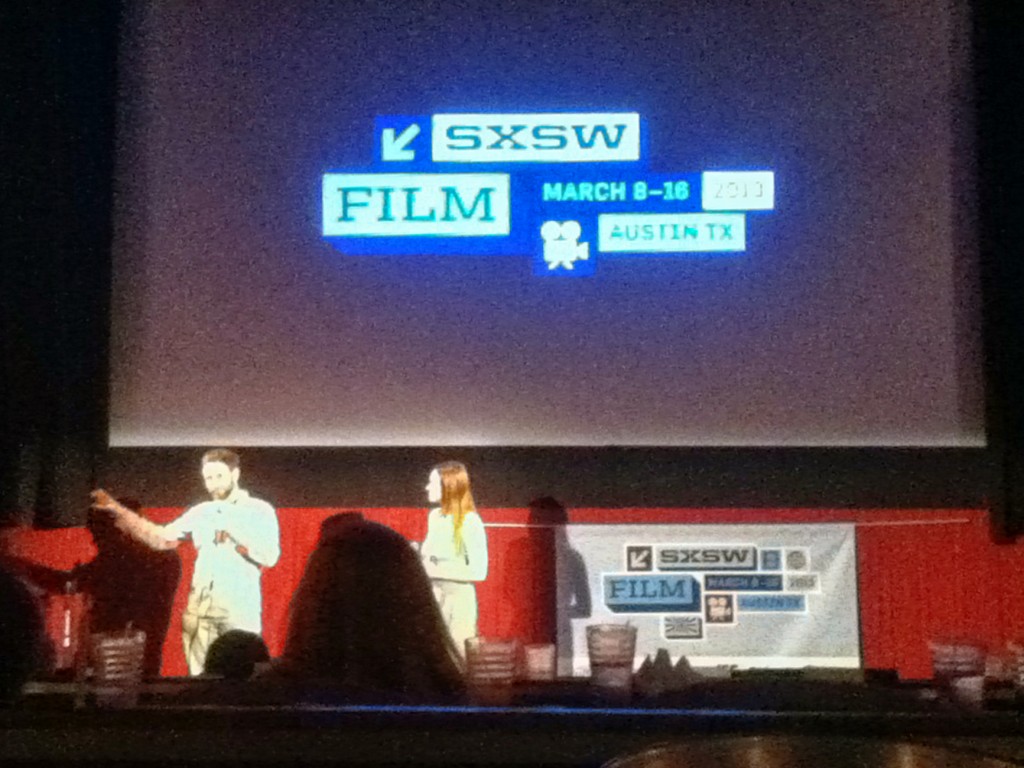 Get­ting Back to Abnor­mal — **** Which superla­tive shall we use again… let's say won­der­ful, because it's true.
I Am Divine — ***** Who does­n't love Divine, and this told the sto­ry so beautifully.
Unhung Hero — the only meh from the doc­u­men­tary fea­ture cat­e­go­ry. It was just ok. Seemed a bit forced and felt like it turned into just a self-pub­lic­i­ty vehicle.
Nar­ra­tive Shorts:
THE AUDITION — cute
Black Met­al — *****very, very good
Bone­shak­er — I'm embar­rassed to say I fell asleep a lit­tle bit. I was fight­ing hard to stay awake.
Indoor — ***** very, very touch­ing story
Kel­ly — meh
LaDon­na — one of the most egre­gious cas­es of "descrip­tion DOES NOT pre­pare you properly"
Natives — *** good enough
Necro­nom­i­ca — ***** fun­ny and poignant and kind of beautiful
#Post­Mo­dem — prob­a­bly the worst thing I saw
Sequin Raze — ***** fan­tas­tic, very high quality
The Slaugh­ter — **** very good
Social But­ter­fly — pret­ty good
Top Floor — **** also pret­ty great, maybe even push­ing 4.5 stars
Nar­ra­tive Features:
Cheap Thrills — what a way to end Day 1!
Drink­ing Bud­dies — **** Very fun­ny and I real­ly appre­ci­at­ed the choic­es the char­ac­ters made
I Give It A Year — billed as not-your-typ­i­cal roman­tic com­e­dy, but that is exact­ly what it was. meh.
Real­i­ty Show — **** so, so fun­ny and hor­ri­ble, but I don't think I had to cov­er my eyes for any moments like 4 of the 6 oth­er nar­ra­tive features
Snap — pret­ty good psy­cho­log­i­cal thriller, 3.5 stars…
V/H/S/2 — you have to like the hor­ror genre, but if you do and know what these guys are all about, then this was fan­tas­tic. lots of zom­bies this time around. Per­haps I would even call it a trope.
I saw no music. I met no inter­ac­tive peo­ple. The main drag was a lit­tle over­whelm­ing for me just walk­ing around. I decid­ed to just real­ly focus on the film fes­ti­val. One evening I had one drink with a cou­ple of peo­ple in a jazz club away from the main crazi­ness. Maybe I can do the music and inter­ac­tive por­tions in sub­se­quent years. This guy was either mak­ing music with some steam­punk-vio­lin machine, or mak­ing beer. I could­n't see well enough: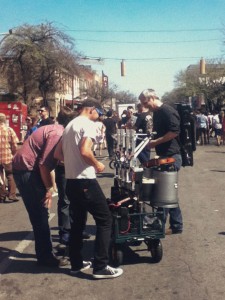 I don't know though, some of the silli­ness that was around because of the music includes a mul­ti-sto­ried fake Dori­tos' vend­ing machine (with a stage or some­thing below it):