The Day of the Dead altars around town were beautiful and impressive in the amount of work that went into them. Each was dedicated to several people with varying levels of historical significance. Photographing the altars presented some challenges to my panorama-editing abilities, but I'm definitely learning a lot about the software that I have been using for a few years now, Hugin. There are plenty of artifacts, but hopefully they don't distract from the altars.
The first one I saw was in Mexico City in the Palacio de Bellas Artes.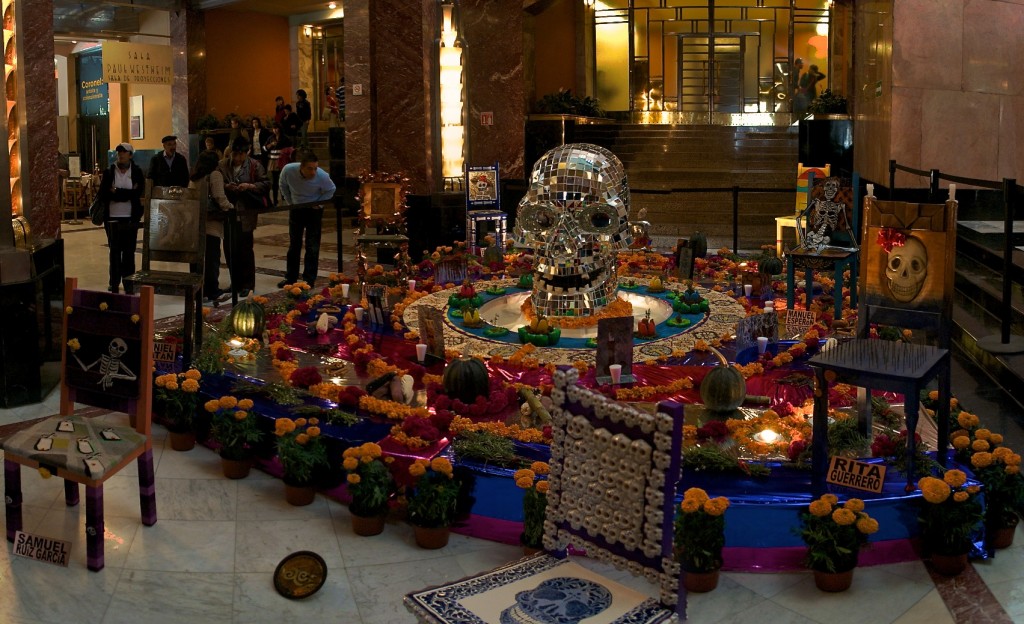 The next one was a traditional Otomi altar set up in one of the main plazas in town.

The third was inside the Palacio de Gobierno.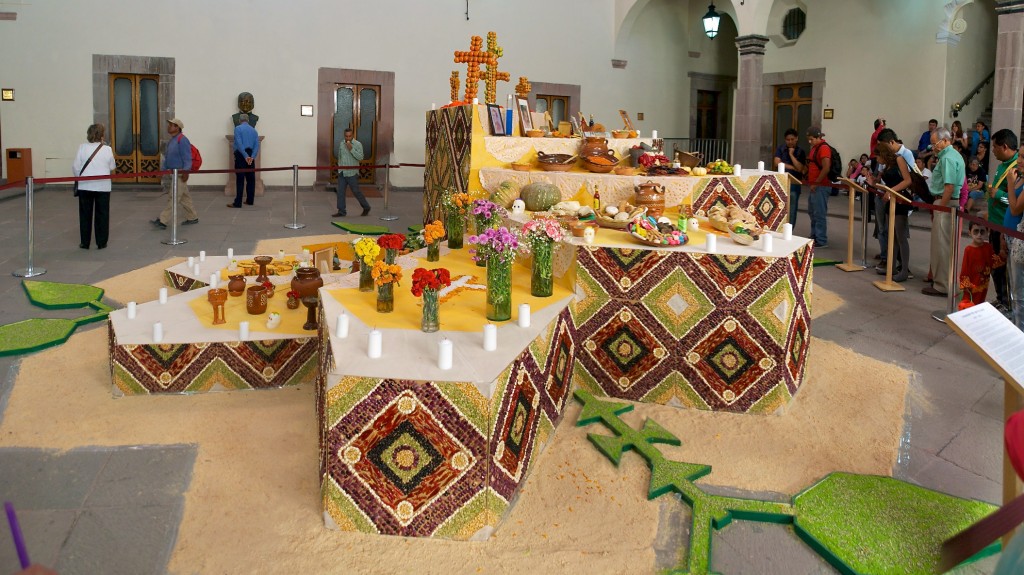 And finally there was the one with the Catrina contest.