The Day of the Dead altars around town were beau­ti­ful and impres­sive in the amount of work that went into them. Each was ded­i­cat­ed to sev­er­al peo­ple with vary­ing lev­els of his­tor­i­cal sig­nif­i­cance. Pho­tograph­ing the altars pre­sent­ed some chal­lenges to my panora­ma-edit­ing abil­i­ties, but I'm def­i­nite­ly learn­ing a lot about the soft­ware that I have been using for a few years now, Hug­in. There are plen­ty of arti­facts, but hope­ful­ly they don't dis­tract from the altars.
The first one I saw was in Mex­i­co City in the Pala­cio de Bel­las Artes.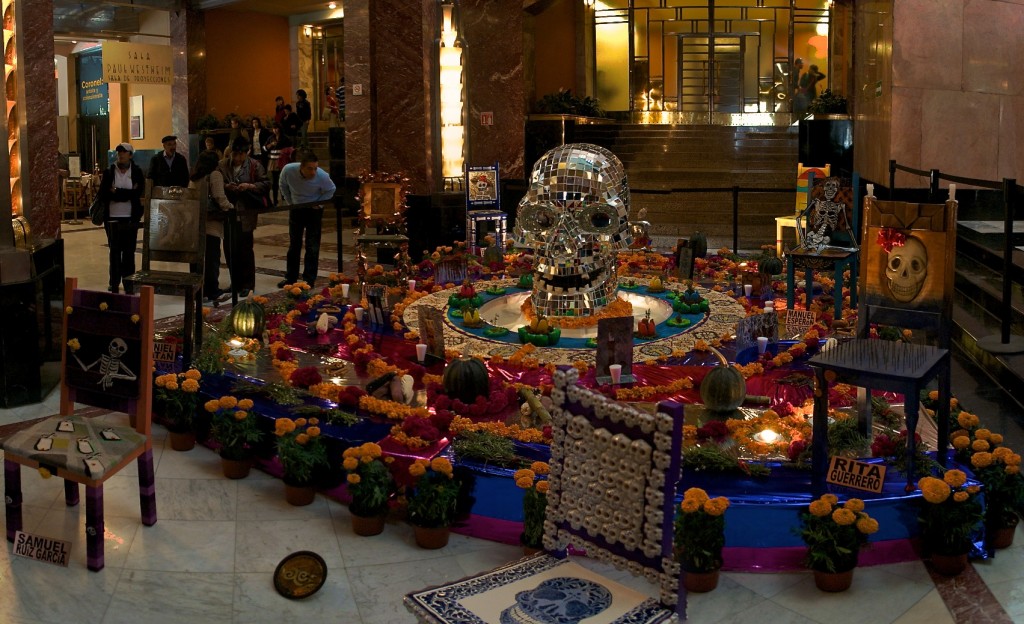 The next one was a tra­di­tion­al Oto­mi altar set up in one of the main plazas in town.

The third was inside the Pala­cio de Gobierno.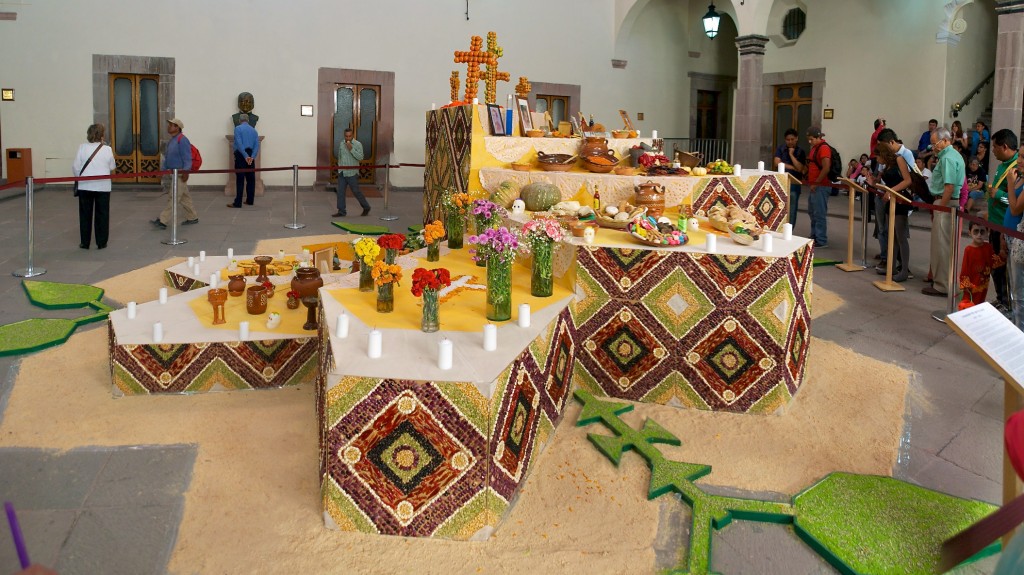 And final­ly there was the one with the Cat­ri­na contest.